Spy shots showing a new Baojun MPV testing in China. Baojun is a sub-brand of the SAIC-GM-Wuling joint venture. The latter makes commercial minivans and mini-MPV's under the Wuling-brand. Baojun is a slightly more up-market brand focused on cheap passenger cars.
The new Baojin MPV will be based on the existing Wuling Hongguang mini-MPV. The Baojun variant will be a bit more luxurious inside and out.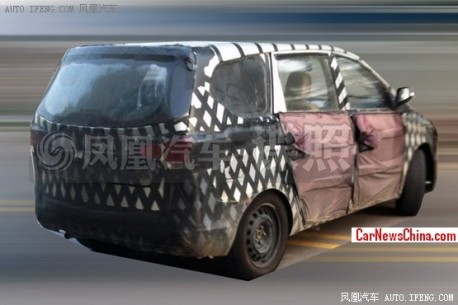 The Baojun MPV will be powered by a 1.5 liter four-cylinder with 111hp. The same engine is also used in the Hongguang. Price of the Baojun MPV will start around 65.000 yuan.
Baojun is also working on a SUV that will be based on the same platform as the Baojun 630 sedan which is based on the platform of the Buick Excelle.