Jiangsu Golden Lake Continental Automobile has applied for patent on a new small-size SUV that looks very much like the upcoming Volkswagen Taigun. The yet nameless SUV is expected to hit the China car market in late 2014. The Volkswagen Taigun won't arrive before 2015.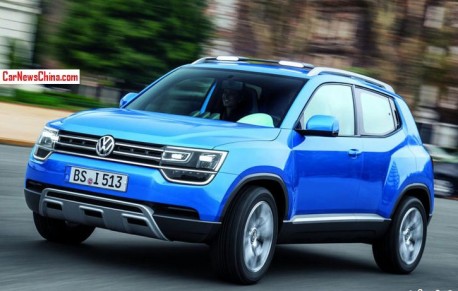 The Volkswagen Taigun.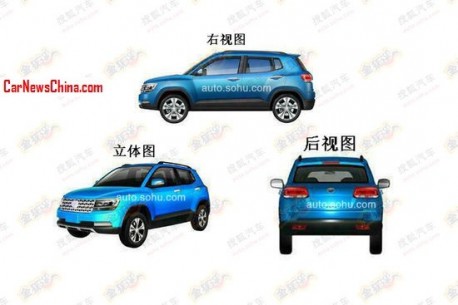 Jiangsu Golden Lake Continental Automobile (江苏金湖欧陆汽车有限公司) is originally an aftermarket (non-OEM) part maker from Huai'an City in Jiangsu Province (website). They have been tinkering about going into car making for several years. The Taigun-like SUV will be their second car, after a very sleek sedan that popped up at the patent office last month.
The Chinese name of the company is Jiangsu Jinhu Oulu Qiche Youxian Gongsi. Jinhe Oulu stands for Golden Lake Continental. However, the company sometimes translates Oulu as 'EuroLand'.
The SUV will likely be powered by Mitsubishi-sourced 4G1 and 4A9 four-cylinder engines, old but proven power plants that are used by many small Chinese automakers.