A very happy Toyota Prius Triple, seen not far from the CarNewsChina.com office towers in central Beijing. From left to right, wrapped in: orange, shiny green, matte blue. The good vehicles were parked on a dealer lot and the wraps looked brand new.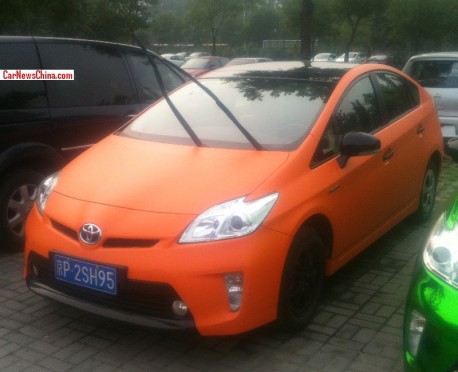 The funky-fuzzy Priïi will likely be used for some sort of promotion or commercial. The matte orange example was even more fuzz because it had black wheel covers up front and standard gray covers at the back. Black is better.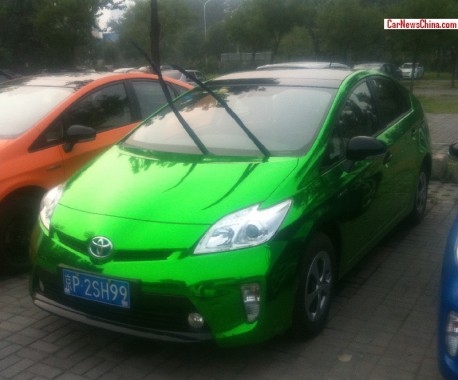 The shiny green example was by far the most eye catching, and green = good = Prius. All wraps were of high quality and were applied correctly over the bumpers, but the mirrors were sadly forgotten.
The matte blue example was the least striking of the lot, probably because the matte was just not matte enough to be recognized as matte, but matte it was.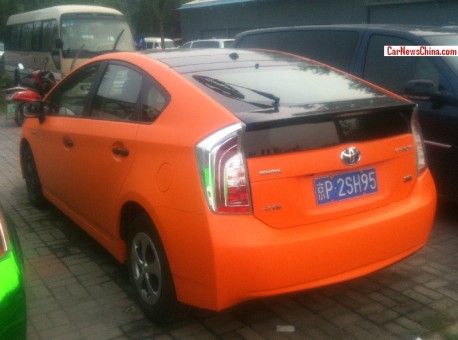 The Toyota Prius is made in China by the FAW-Toyota joint venture. Price starts at 229.800 yuan and ends at 269.800 yuan, making the Prius one of the cheapest hybrids on sale in China. Still, sales are slow because Chinese car buyers consider the Prius too weird and too small for the money. Interestingly, the imported and thus much more expensive Lexus CT200h is selling very well, showing that China is interested in expensive hybrids as long as the badge is good enough.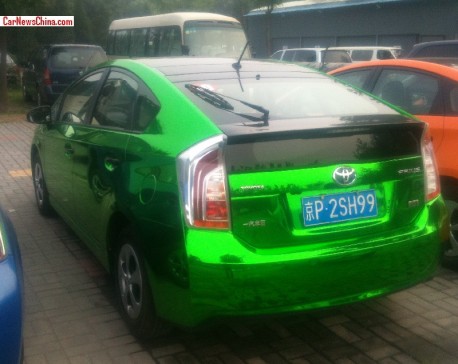 If Toyota only offered shiny green from the factory…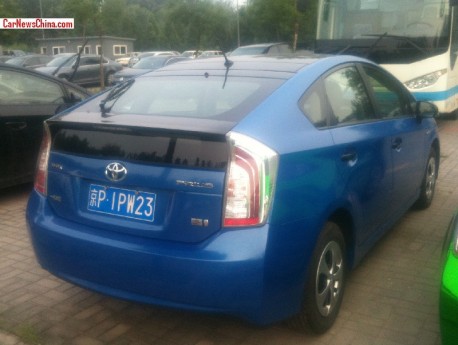 Matte blue looks a bit more matte from the back.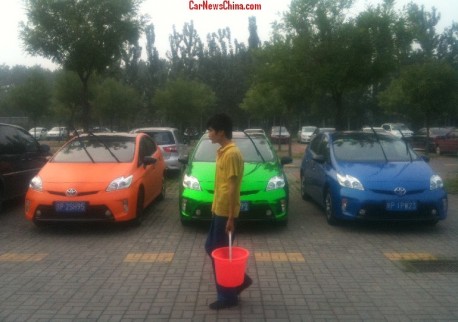 A cleaner on his way to things waiting to be cleaned. We like his Pink bucket very much.