An extremely speedy E46 BMW M3 Coupe, seen on the Beijing Tuning Street here in the capital Beijing. The good vehicle is painted in a fantastic looking matte chrome, and further sexed up by a black grille, black mirrors and black alloys.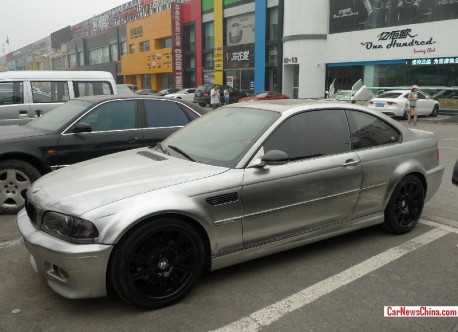 The matte chrome paint extends all the wau over the bumpers, roof and side skirts. The windows are darkened for extra contrast. The E46 BMW M3 was made from 2001 until 2006 and it was never officially exported to China. Fortunately some arrived via the gray market, mostly from the US West Coast.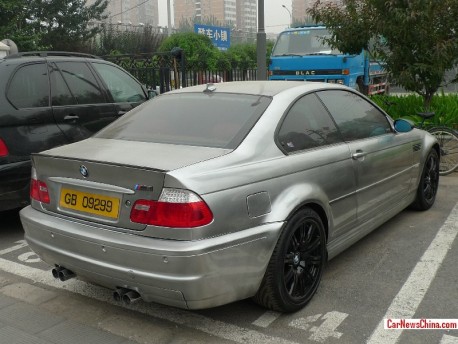 The E46 was powered by a hot 3.2 liter six-in-line, producing 338hp and 365nm. Delimited top speed was 308km/h and 0-100 was gone in 5.1 seconds. The M3 Coupe was one of the best looking performance cars in its time, and loox terrifying fast even today, especially in this color combination.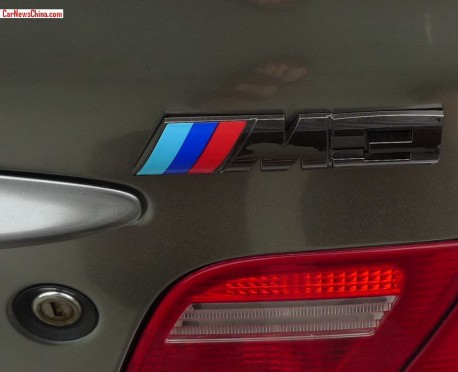 A good time for out Famous China-BMW M3 Collection: matte dark blue, shiny green, with hot redhead, with friends at the karaoke bar, Bling, license (M3246), body kit,  license (908M3), mint green, baby blue, E46 Convertible, Bling Convertible, shiny blue, matte black, and completely mad.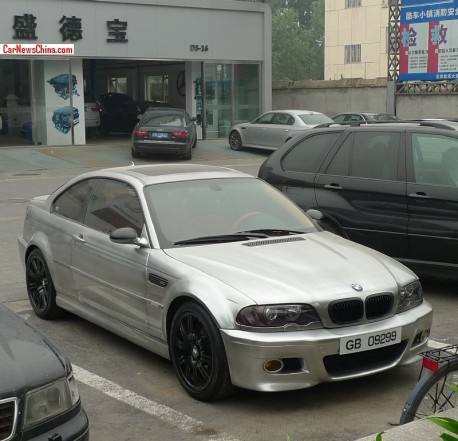 Black car on the left is a first generation Audi S8, more on that speedmachine in a later post!