The opening of a new karaoke bar is always a happy moment in time. The opening a a new karaoke bar in the great city of Zhengzhou in Henan Province was even happier. The owner invited his friends from the local super car clubs and hired some girls.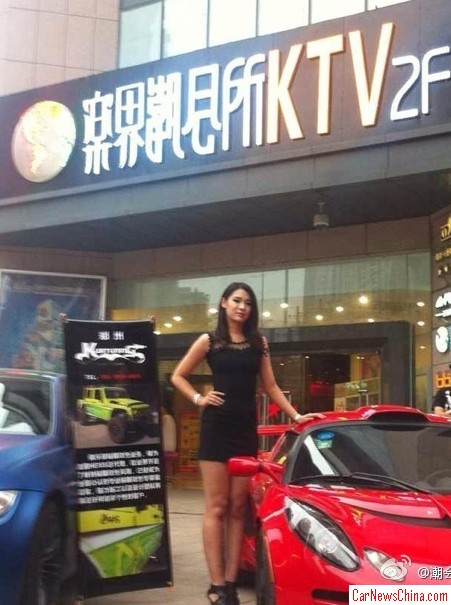 Girl ain't smiling, but I bet she can sing like a canary. Karaoke bars are called 'KTV' in China, with the K standing for karaoke and the TV for television. Some KTV bars in China are very clean businesses, where families go on Sunday afternoon. Most KTV bars however are rather raunchy affairs, with loads of booze and babe! The English name of the new club in Zhengzhou is Hot Club, and they got their own Weibo for you to follow.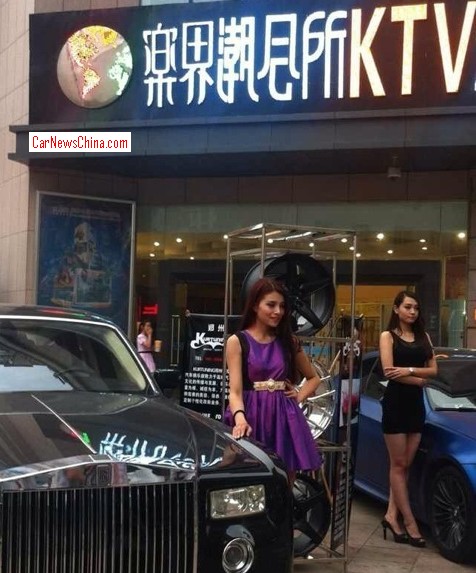 Girl in purple is smiling a bit because she got the Roller. Girl with matte blue BMW M3 ain't smiling at all, and I bet she can't sing either.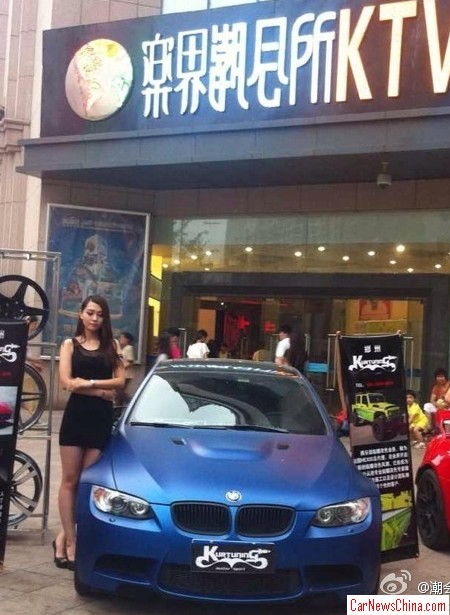 Waddis she looking at?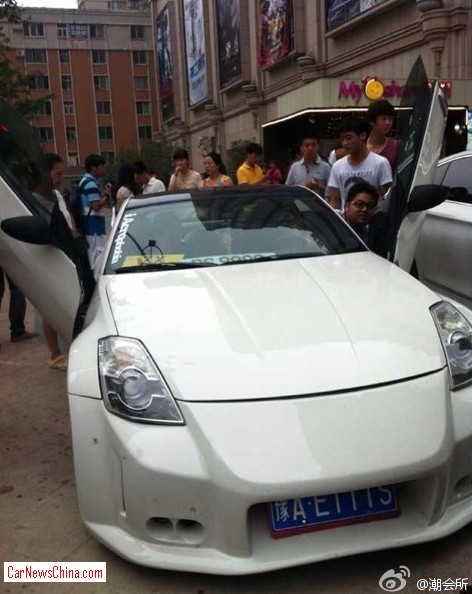 One member of the club arrived in this manic Nissan 350Z with extra body work and Lambo-doors. The owner, seen here in the vehicle, was not allowed to park in front of the door.