The Zhongxing Grand Tiger TUV pickup truck has been launched on the China car market. Price starts at 75.800 yuan and ends at 102.800 yuan. The Tiger TUV is a more luxurious variant of the existing Tiger pickup truck series. TUV stands for 'Tiger Utility Vehicle'.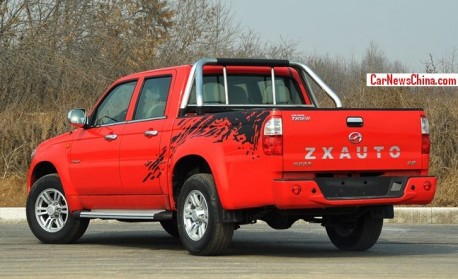 The TUV goodies include a different and very shiny grille, shiny side bars, shiny alloys, shiny mirrors, a shiny strip under the windows, shiny door handles, and Ford F-150-like stickers on the bed.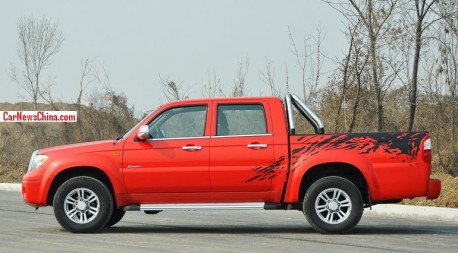 The Zhongxing Grand Tiger TUV is available with two engines, both sources from Isuzu: a 2.5 liter turbodiesel with 143hp and 340nm, and a rather old 2.8 liter turbodiesel with 95hp and 225nm, both mated to a 5-speed manual. There is no petrol engine available which will seriously hamper sales in China's big cities, where diesel engines are either forbidden or considered too farm-like by car buyers.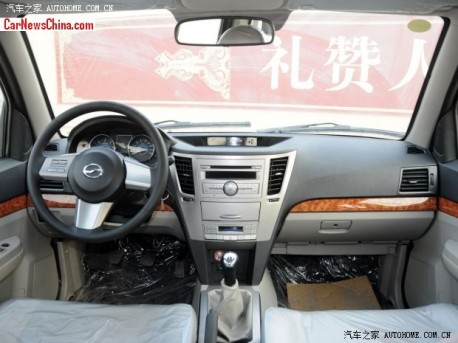 The interior has been sexed up too with alu panels, some wood, sporty dials, and a somewhat multifunctional steering wheel.