China is developing a high-tech attack helicopter. The unmanned Jueying-8 will have a top speed of 400 kilometer per hour. A model of the helicopter was shown on the China Helicopter Exhibition in Tianjin. First flight of the real thing is scheduled for late 2014.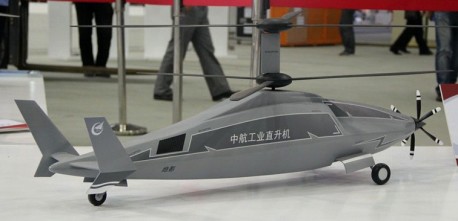 The body is made of composite materials and incorporates stealth technologies. The propulsion set-up is unusual and rather interesting; a twin-stacked rotor on top and a pull-rotor up front.
Jueying means 'Absolute Shadow', referring to its speed and invisibility. The Yuejing will be build by Avicopter, a subsidiary of the the Aviation Industry Corp of China, better known as AVIC. The helicopter is in essence a military project; it will be used for reconnaissance, air-to-ground-attack, air-to-air attack, and patrol duties.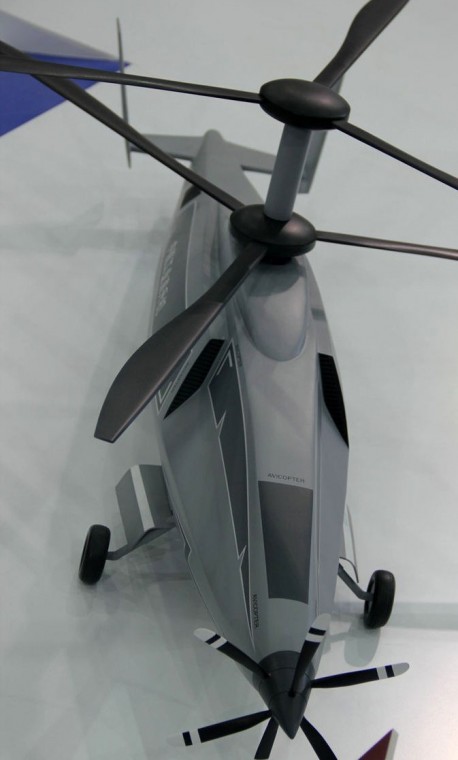 It usually takes around three years for a helicopter to become fully operational after the first test flight, which means the first attacker-drone 'copters could joint the Chinese armed forces in 2017. No news yet on weaponry but China has some very nasty rockets in its arsenal… World, be aware!