Last year we had spy shots of a new Roewe W5 Open Police Patrol Car, based on the Roewe W5 SUV. Happily, it is in production now, and they are selling to police corps all over the country. Above the new fleet for police in the city of Fuzhou in Fujian Province.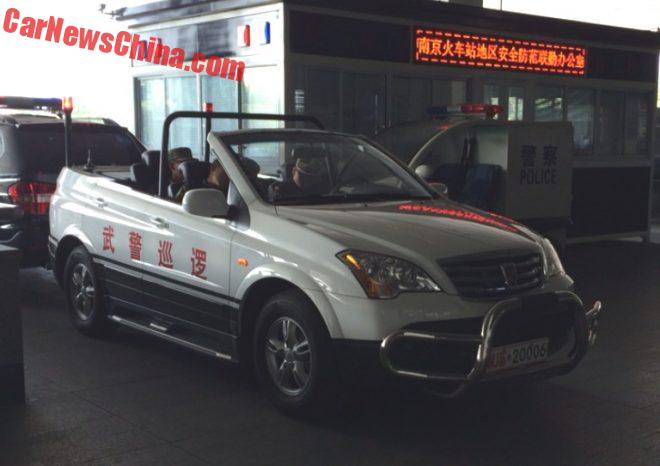 A white example for an army anti-terrorism unit.
An open police patrol car is basically a parade car for the police. Officers either sit or stand in the vehicle. When they stand they can hold the handlebar fitted on the B-pillar. There are two red flash lights at the end of the rear deck, and a nice 'n shiny bull bar up front.
They use these cars to drive through the city, inspecting the streets for terrorism and other misery. In Beijing the police uses the good old Changfeng Liebao.
The police patrol car starts its life as a normal W5. Then they cut the roof off and install the other stuff. The conversion takes a grand total of two days. The engine is the same as in the base car: a 1.8 turbo with 160hp, mated to a five-speed manual.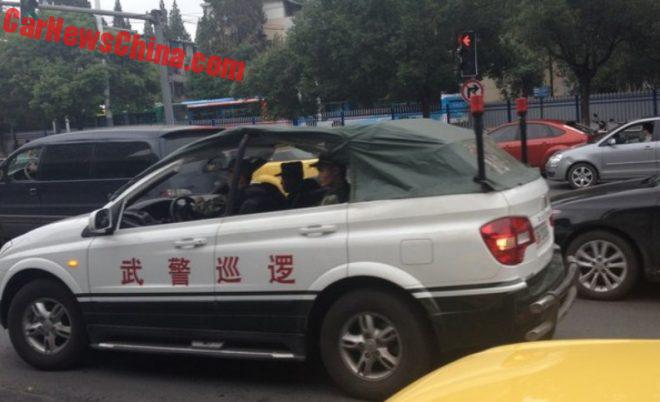 There is a roof but it doesn't look very helpful.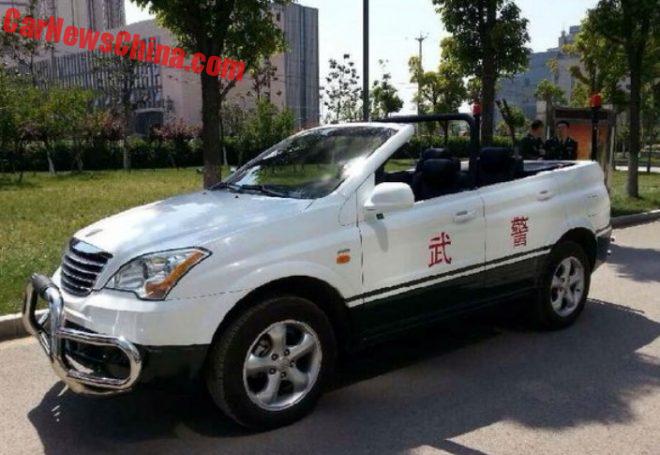 A brand new unit for the regular police.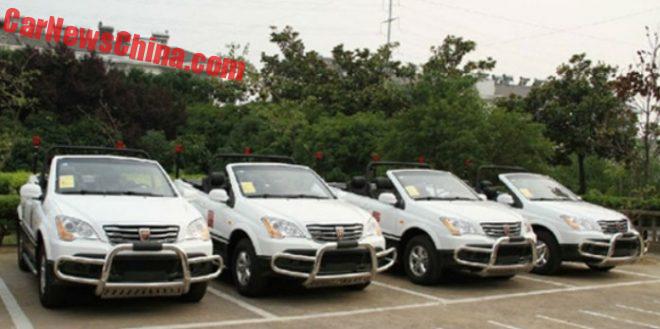 Four new vehicles for police forces in the city of Nanjing.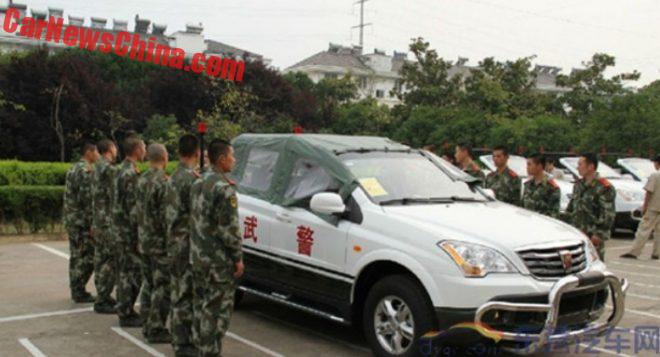 Uniformed men inspect the roof, here with the side 'windows' zipped on.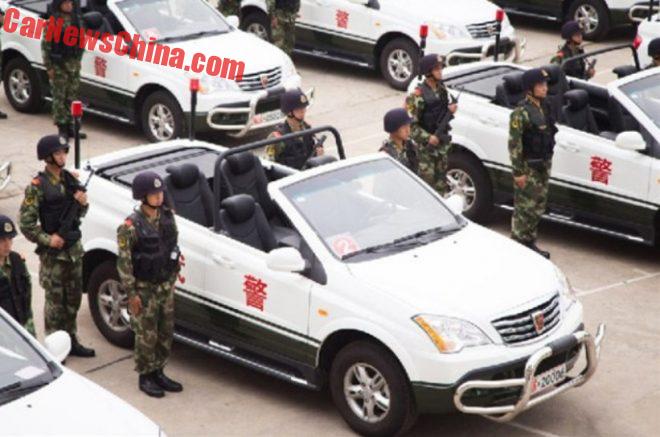 Helmets on head and machine guns in hand; just another day patrolling on the open police patrol car. Let's hope it won't rain!