This red monster is the new Dongfeng Warrior M50, the first civilian variant of Dongfeng's long-running Warrior (Mengshi) series. On the first photo happy workers waving Dongfeng flags while the first production M50 runs festively off the line in a Dongfeng factory.

The Dongfeng Warrior M50 is also the first Chinese special military utility vehicle to be converted from military to civilian use. 'Civilian' has to be taken with a few grains of salt. Basically, the Dongfeng Warrior M50 is a military vehicle with a fresh set of colors. It is a very basic body-on-frame setup, and customers can go for either a bare frame or a pickup truck bed.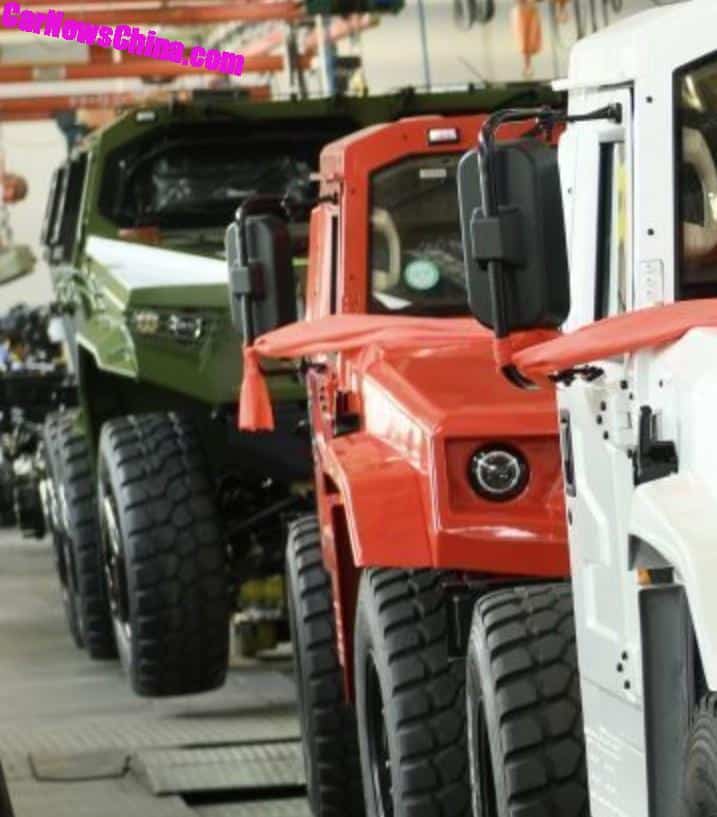 Now check this out: the Warrior M50 is made on the same production line as the Dongfeng Warrior militarily vehicle. The M50 stands on the same platform as the EQ5096, which in the very end is partially and semi-legally based on the AM General Hummer.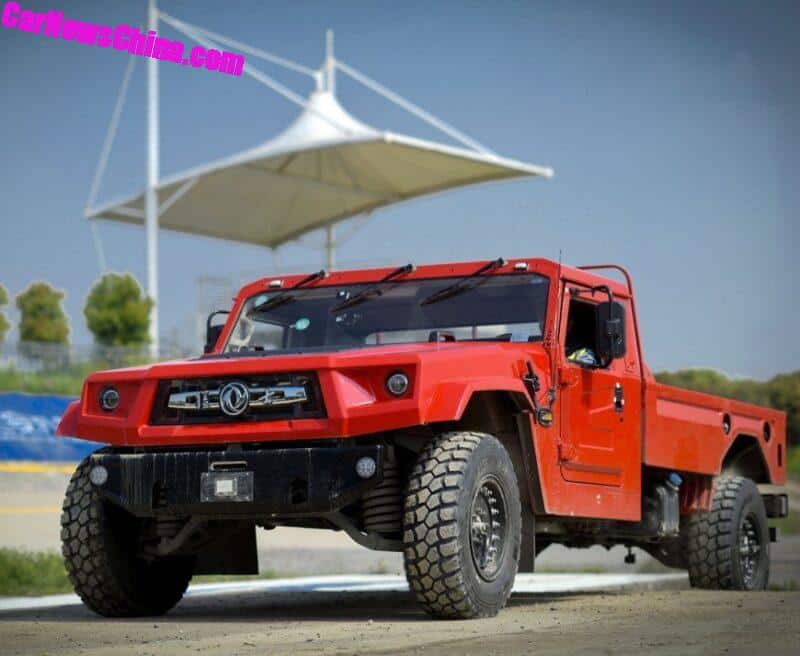 The Warrior M50 is a wild body-on-frame off-road vehicle, with three roof-based windshield wipers. It looks utterly brilliant old-school.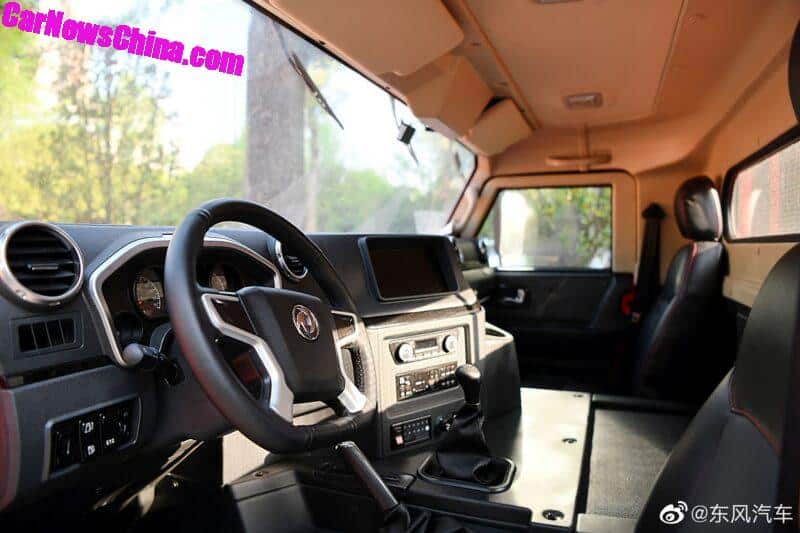 Talking about cabins! This seems to be the most modern-looking cabin Dongfeng has ever fitted in the Warrior series. It even has a tiny 8-inch screen atop the center stack, and a radio and air conditioning. Folks will feel spoiled.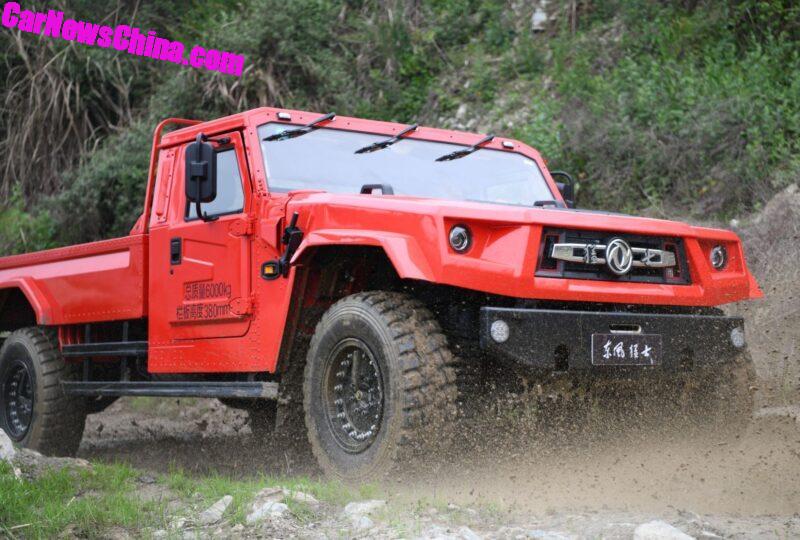 The Dongfeng Warrior M50 is truly a mighty car. Power comes from a brand new 4.0 liter turbo-diesel engine, good for 200 hp and 600 Nm. The engine is mated to a six-speed manual, sending power to all four wheels.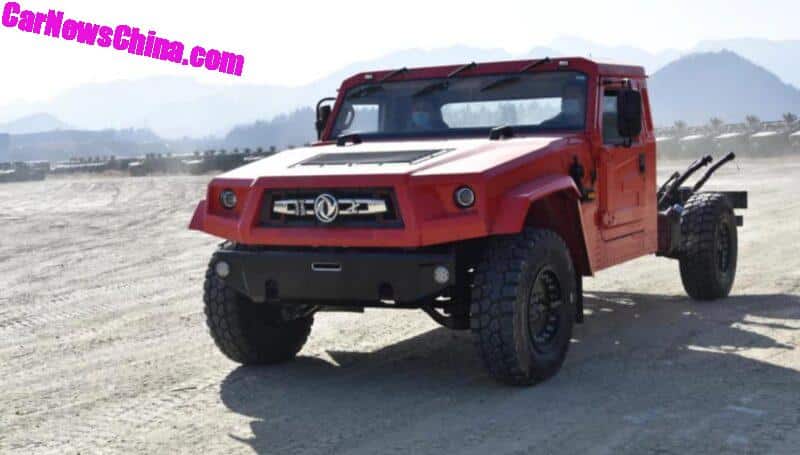 The Dongfeng Warrior M5o is certainly rad in red. It ain't cheap, sadly. Price starts at 668.800 yuan or 103.23 USD. That's a serious lot of money but in China you van be sure there won't be anything going quicker over the mountains to the endless hinterlands.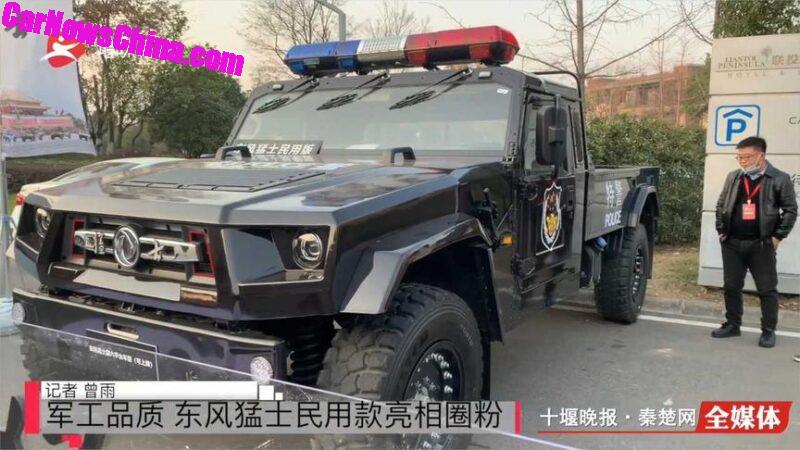 The civilian version of the M50 may be new, but it has been used for a while for police work and of course for…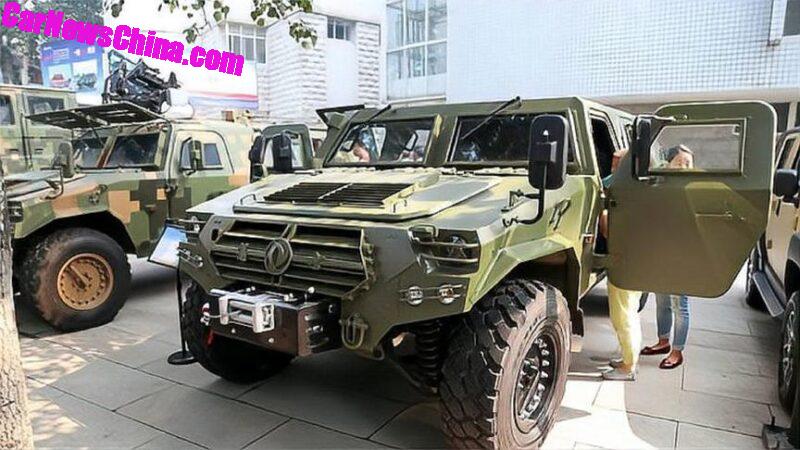 … military work, with lots of armor.