The new 2014 Mercedes-Benz S-Class will be launched on the China car market later this month. Eager Chinese car buyers don't like waiting so the Germans have started shipping. The first boat load has arrived on Chinese land, consisting of some 50 cars, all L and all in black.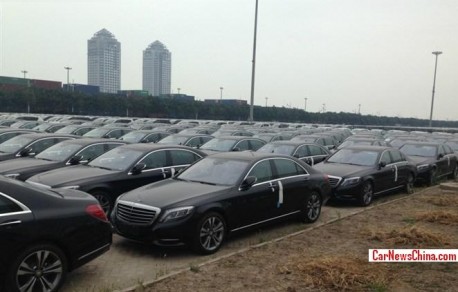 China is the biggest market worldwide for the S, so Mercedes wants to make sure it has enough vehicles on hand when sales start. Earlier on we saw how Mercedes massively tested the S in China, to make sure the suspension was properly set-up for Chinese road conditions.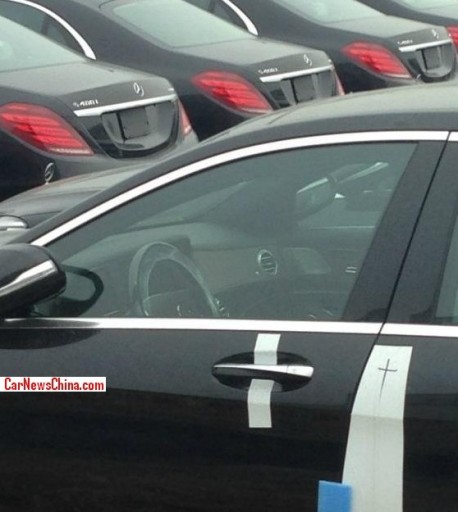 A row of S400 L in the back ground.
Mercedes-Benz is also developing a stretched variant of the S-Class especially for the Chinese market. It will be positioned above the L but under the Pullman limousine. The China-bound S-Class will be available as China S350 BlueTec, S400 Hybrid, S500 and S600. The AMG versions will arrive in early 2014. Price of the cheapest S350 will start around 1.4 million yuan.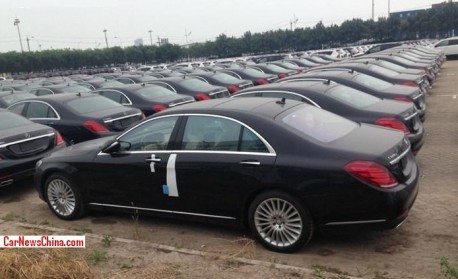 Enough S for everybody…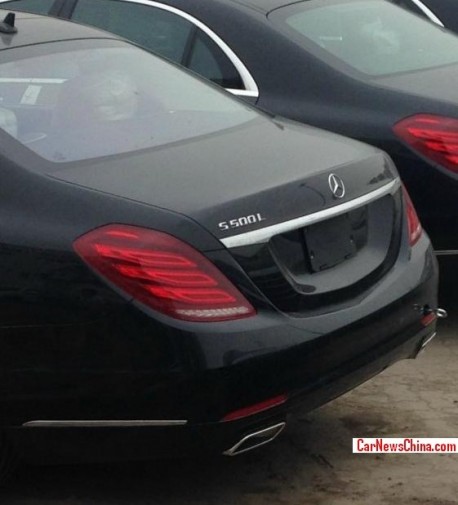 An S500 L.