The new Aston Martin Rapide S has been launched on the China super car market, and the ballet girls got so excited they accidentally tore the plate off, which then fell on the floor. Price of the thunderous Aston is 3.58 million yuan or 585.000 USD. Lot of money, but it looks great in red.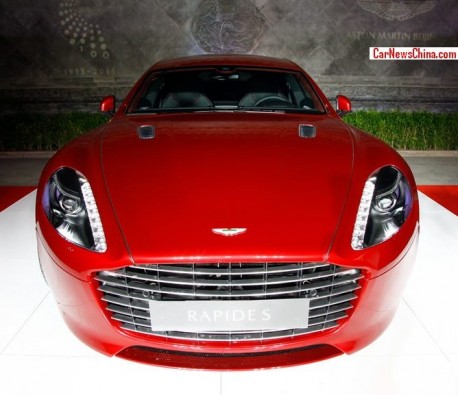 Staff put the plate back on the car, apparently using cheap glue. The Aston Martin Rapide S is powered by a mighty 6.0 V12 with 558hp and 620nm. Top speed is 306km/h and 0-100 is gone in 4.8 seconds.
The Rapide is a reasonably popular super car in China, although far less so than the segment leading Mercedes-Benz CLS AMG. We got a small collection, which is sadly a bit sad: swimming, lost, crash, crash, and crash.