A very stretched Mercedes-Benz W220 S-Class limousine, seen in the great city of Chengdu in Sichuan Province. The vehicle is at least 12 meters long and yellow license plates indicate it is registered as a truck, and not as a car. Whenever a car is more than six meters long it automatically becomes a 'truck' for the Chinese traffic inspection. Check this great Lincoln for example, or this fine Maybach.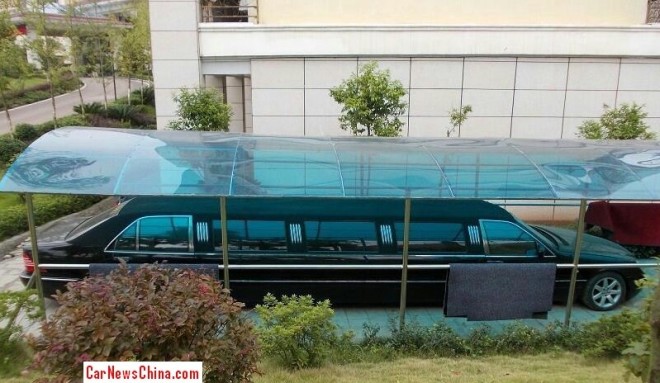 The endlessly long roof was made more limo-like with vinyl, or a fake variant. Chrome bars between windows look very American in style. The last window has an extra layer of chrome around it, as in a VIP position in a VIP car.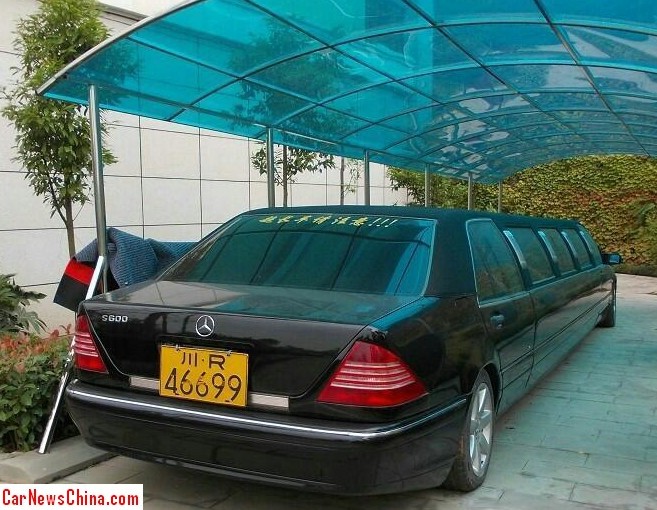 Roofline kinda strange here with that vinyl locking on to chrome. Small license-plate holder area indicates this is an ex-US car. The W220 S-Class s was made from 1998 until 2005. The S600 was powered by a mighty 5.8 liter V12 with 362hp and 530nm, which this particular car really needs to ride anything faster than 50.