The brand new China-only Jeep Cherokee 3.0 V6 has been launched on the China car market, priced at 579.900 yuan or 95.000 USD. The existing Grand Cherokee 3.6 V6, next up in the line, costs 675.900 yuan in China, or 110.000 USD. The V6 is thus a lot cheaper and will likely push up sales of the Grand Cherokee a lot.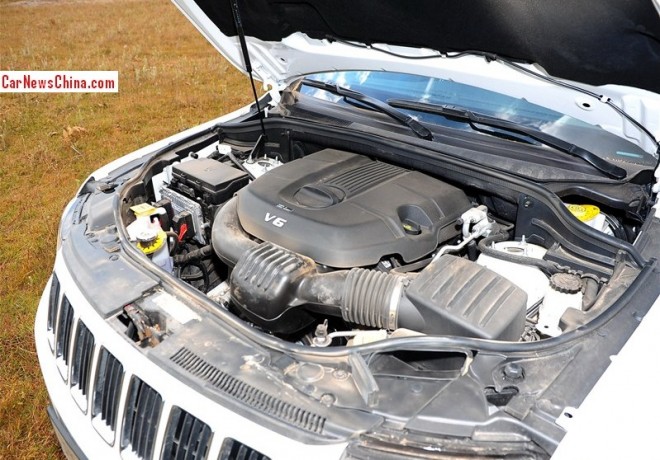 The 3.0 V6 has an output of 230hp and 285nm, and is mated to a 8-speed automatic gearbox. Jeep claims a fuel consumption of 10.3 liters per 100km. For comparison, the 3.6 V6 has 286 horses and 347nm, mated to the same 8-speeder, and has an officially stated fuel consumption of 10.4 liters per 100km.
The 3.0 V6 has 56 horses less but uses just a little bit less fuel, likely because the smaller engine needs to work much harder to move the fat Gran Cherokee around. For Chinese car buyers however fuel consumption still matters less than price, and 579.900 yuan for a big imported American SUV will look very attractive for many.