Brand new photos of the Bumblebee Chevrolet Camaro appearing in the Chinese capital Beijing for filming Transformers: Age of Extinction. Earlier on we met Bumblebee and the Transformers crew in Beijing and in Hong Kong.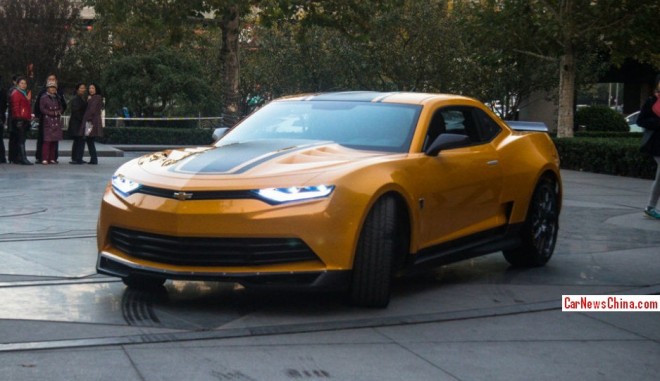 These particular photos mark the first time we see Bumblebee with its lights on. The headlights double as the eyes of the Bumblee robot. Most of the robotic stuff is done by computer these days, so sadly we won't see the giant machines destroying things in Beijing.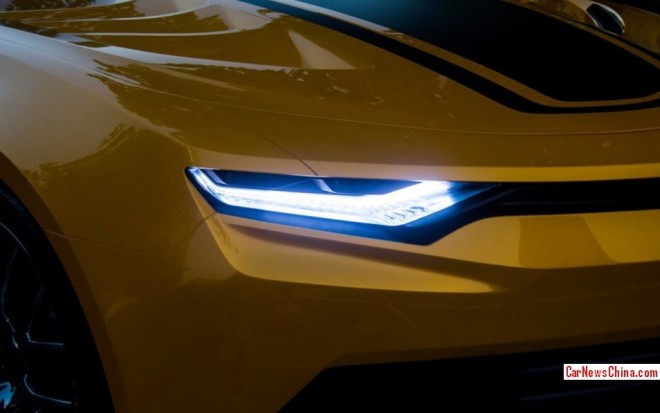 Bumblebee is based on the new 2014 Chevrolet Camaro but comes with a more futuristic movie-look, including a large black wing on the back. The new Chevrolet Camaro will debut in China on the Guangzhou Auto Show later this month and we expect the movie car to be present at the show as well.
The current Chevrolet Camaro is a popular car among China's wealthy car buyers. Chevrolet officially sells the V6 in China and launched the special Transformers Edition in 2011.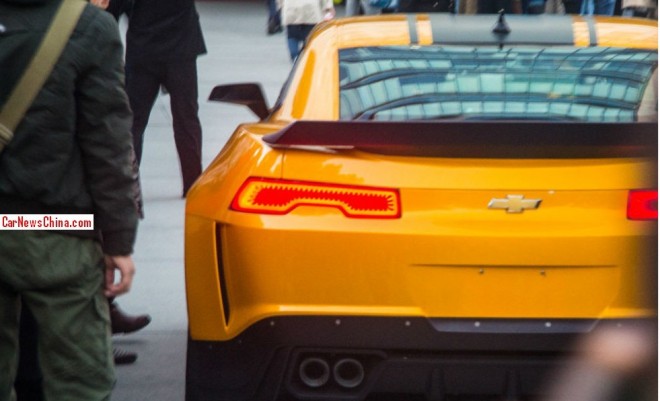 Rear lights are completely black when switched off. Great transformation.
The Transformers movies are very popular in China with the first three installments all ranking number 1 when they came out. The fourth Transformers movie will likely be a giant success again, even more so because of the scenes filmed in China.