We have seen many very pretty China Car Girls selling cars in China, but today we have something very special in the fine shape of these two beautiful laowai ladies. They are working for Mini, taking care of the entertainment during the opening of a MINI brand experience center in Shanghai. Mini certainly knows what affluent Chinese men in their forties like to have…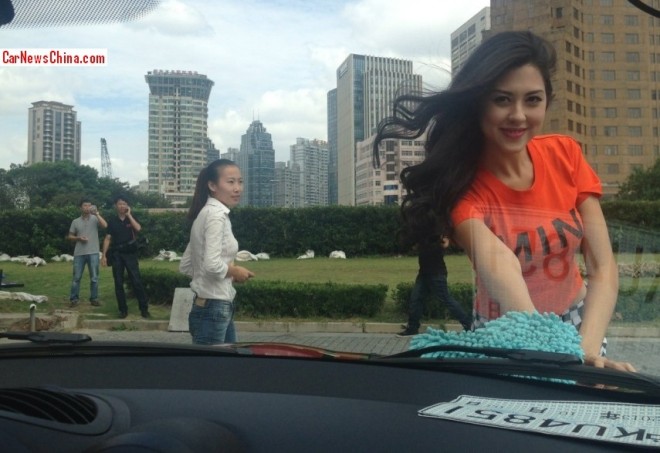 It is still rather rare that foreign girls are hired for this sort of work. However, it is becoming more common to meet skinny Russian models on Chinese auto shows. This event in Shanghai however marks the first time I see laowai lady working at the opening of a dressed up auto dealer.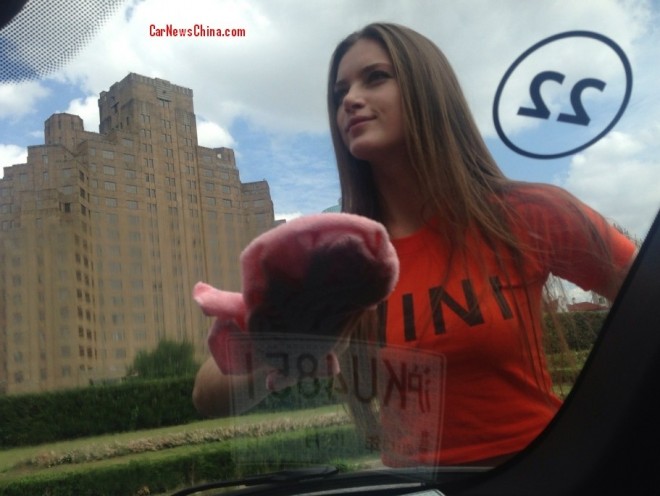 She is a Mini. But not a good worker. The window won't get very clean like this, she is looking at the heavens instead of the window. Her hand should follow her eyes, spotting dust, and wipe it away.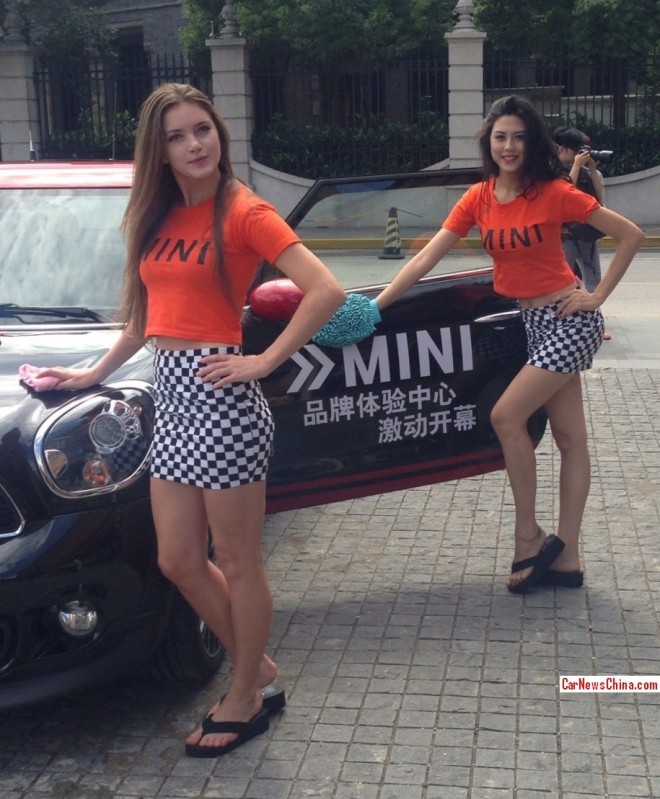 Mini is a very popular brand in China. It started as a girls-only thing but Mini has been working hard over the years to get men more interested, which started to work when the Clubman and Countryman arrived. The girls are washing a Paceman which doesn't sell too well, as Chinese buyers don't really get the concept of a two-door SUV when they can get a four-door variant as well, for basically the same cash.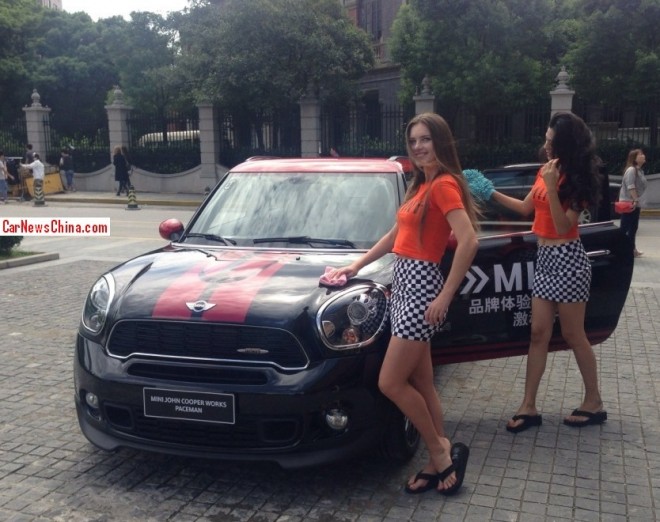 Her eyes are not following her hand again. Bet she knows better how to get that bonnet dirty!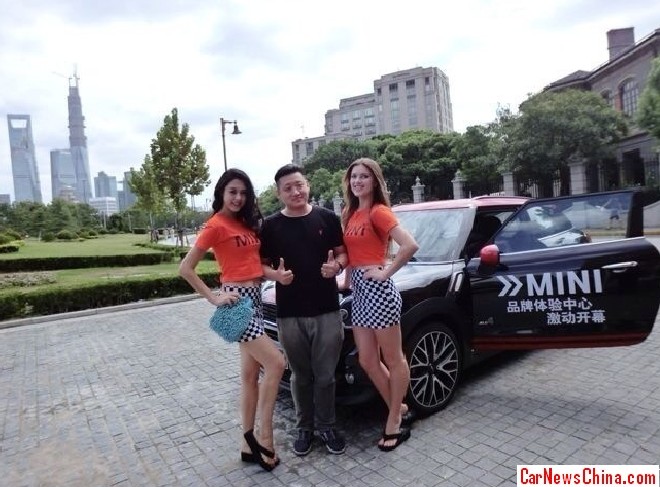 A typical Mini buyer, cheered on by our babes.