This is the final-final and very real production version of the Beijing Auto BJ40, formerly known as Beijing Auto B40. The sporty SUV was delayed many a times but Beijing Auto got her ready now. The Beijing Auto BJ40 will debut on the Guangzhou Auto Show next week and it will be launched on the China car market on December 28.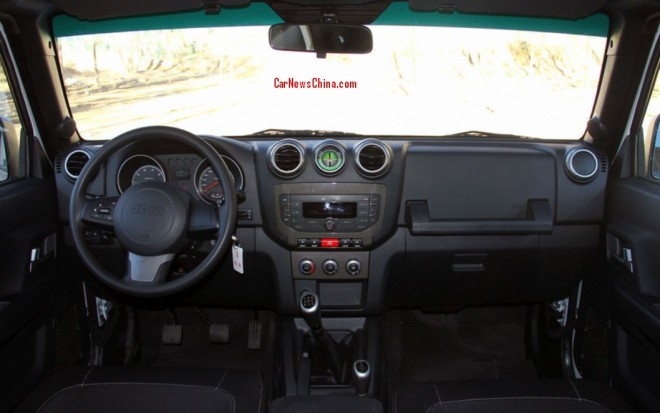 Dash looks rugged and ready for mountaineering. Gear lever sticks out high above the center tunnel. The BJ40 is powered by a 2.4 liter four-cylinder petrol engine with 143hp and 217nm, mated to a 5-speed manual transmission sending power to all four wheels. Size: 4350/1843/1834, wheelbase is 2450.
Price will start around 130.000 yuan and end around 200.000 yuan. The base price is cheaper than expected and clearly shows that Beijing Auto wants this baby to sell, after working on it for so many years. The Beijing Auto BJ40, one might remember, debuted as the Beijing Auto Works B40 on the 2010 Beijing Auto Show.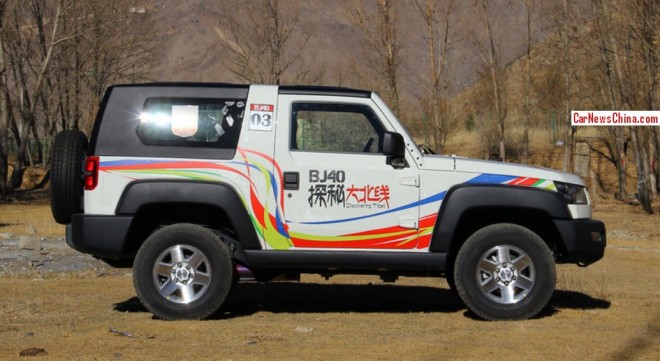 Roof panels and hard top can be removed for an open-driving sensations. The shape of the B40?BJ40 hasn't changed a bit over the almost four years it took to get it to the market. Even the 5-spoke alloys are exactly the same as the alloys on the 2010 concept car! But no matter, the BJ40 is here, and we are kinda happy for it.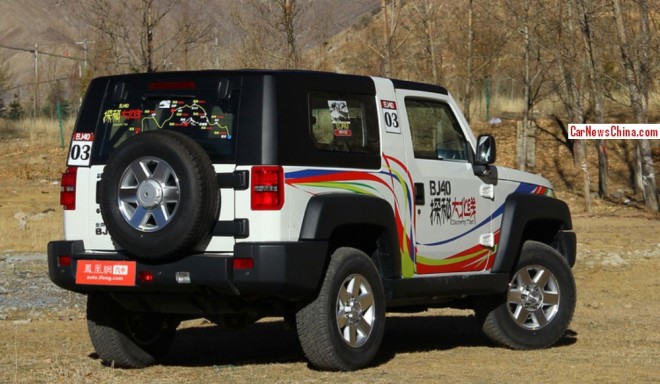 Interestingly the Beijing Auto BJ40 doesn't really have competitors, it sits in a segment of its own. This of course, can be a very good thing or a very bad thing. Let's hope for Beijing Auto they found a yet unexplored niche in the overcrowded Chinese market. The only thing that, well, is "similar" to the BJ40 is for sure the Jeep Wrangler, but that costs 445.000 yuan.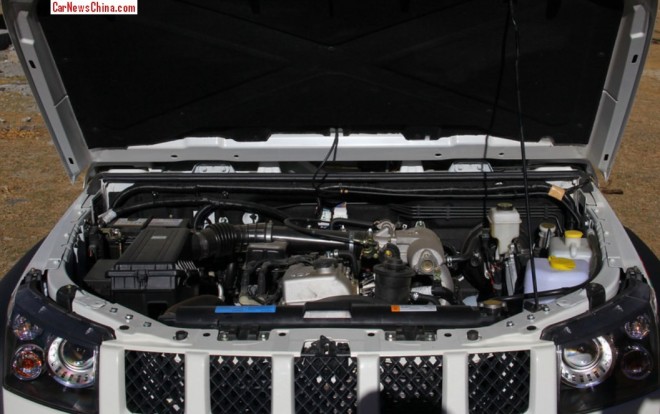 The good old 2.4.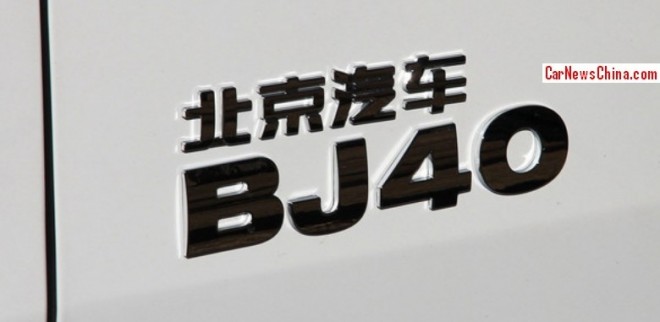 BJ40 is her name. Will she sell or will she not?