The Breast B40 is meant for young cool hip urban modern people without too many children, ain't that an easy sell in China, who like to go wild in the mountains in the weekend. Size: 4350x1843x1837, wheelbase is 2450. Engine an ancient 2.4 that was originally designed by Jeep in the '70's. China still makes 'm!, but a bit modernized. [email protected] and [email protected] Weight is 1850 kilo. Price will start around 100.000 rmb.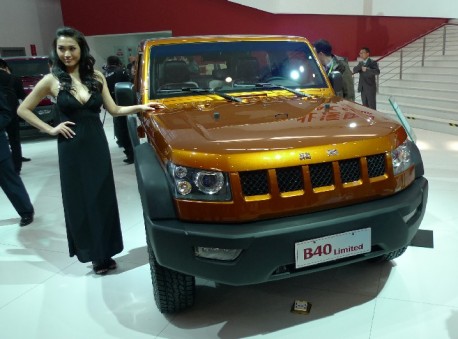 The B40 comes it two: a 'Classic' edition and a more luxurious 'Limited' edition. The lines are beautiful, I especially like those strong headlights.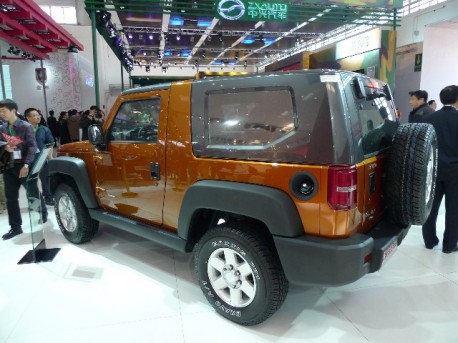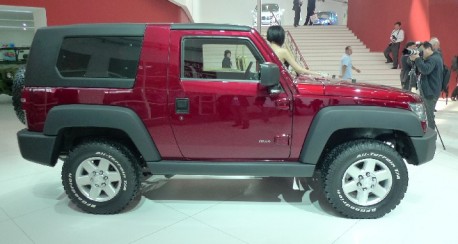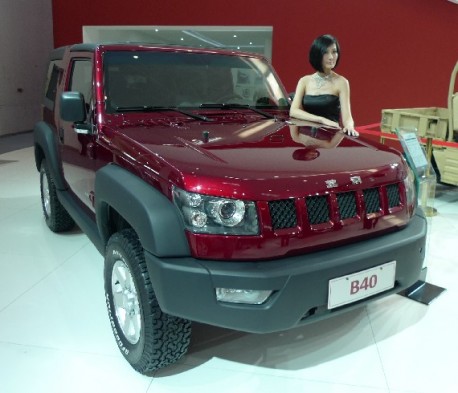 Classic less impressive than Limited.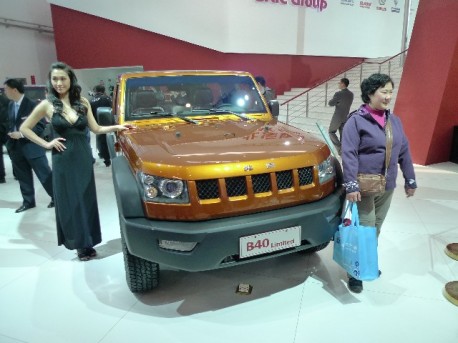 Taking a picture for the folks back home in Anhui.