This is the brand new Rolls-Royce Ghost Canton Glory, a China-only special edition based on the Ghost LWB. The Ghost Canton Glory debuted today on the 2013 Guangzhou Auto Show. The name 'Canton' refers to the historical name of Guangzhou. The Canton Glory is limited to only two examples.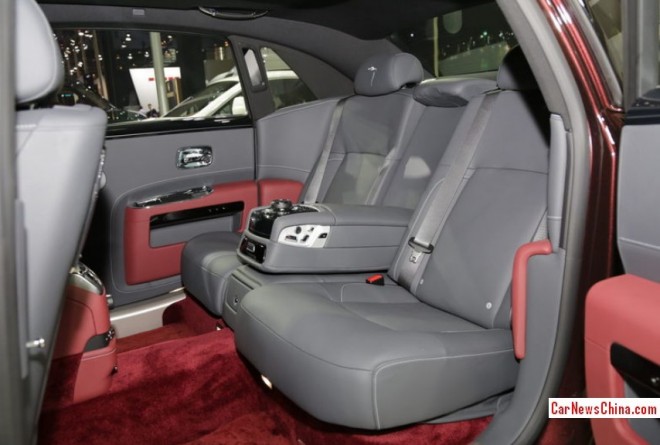 The Canton Glory comes in a special wine red-white color scheme and the interior is in wine-red and gray. The Canton Glory is an ode to the Canton Tower (wiki), one of the tallest TV towers in the world and a famous Guangzhou landmark. An artistic (as in: doesn't look like) drawing of the Canton Tower is stitched in the head rests, printed on the dashboard, and stickered on the sides.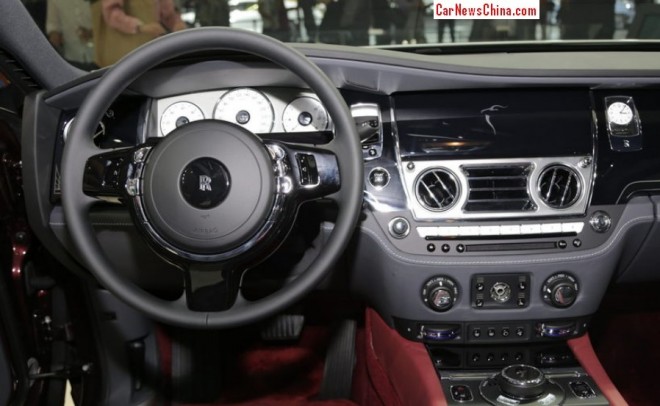 Note drawing of the Canton Tower on the lid covering the screen. When the screen is in use the drawing is not visible. Wine red and gray not a very luxurious looking combination. Gray looks kinda poor-people.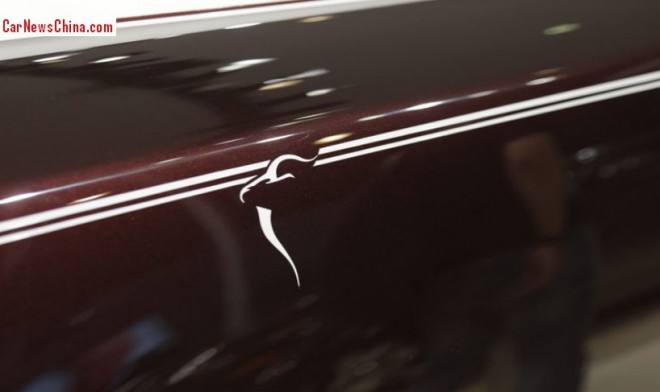 The Rolls-Royce tower looks like it is on fire. Compare with the real thing: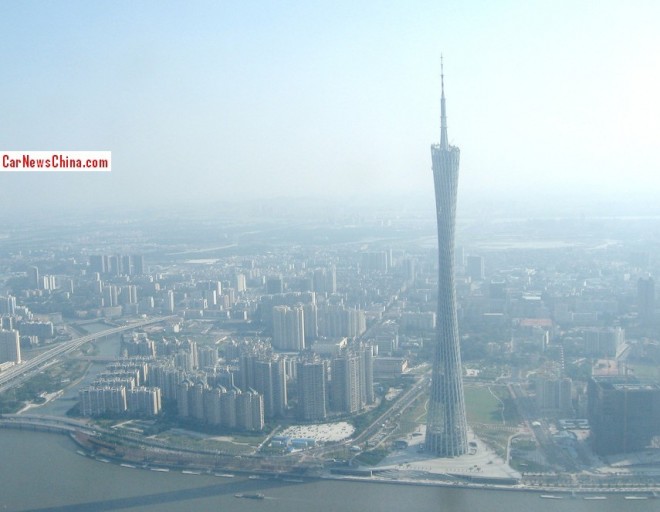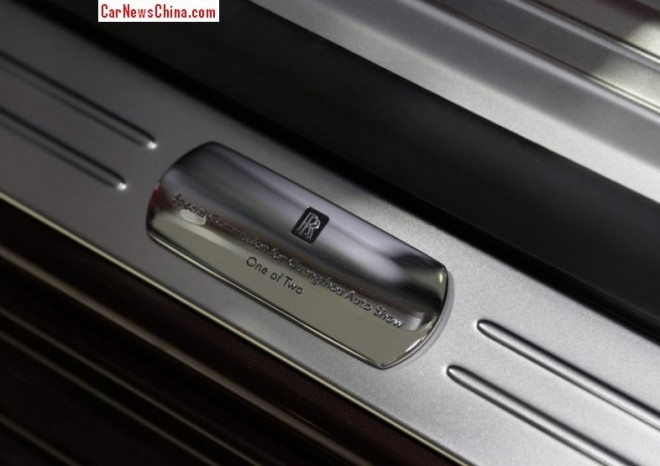 Special Commissioned for the Guangzhou Auto Show One of Two. No word yet on price but such a limited limited edition will likely be very expensive. Price of the base Ghost LWB starts at 5.11 million yuan or 838.000 USD. The Canton Glory will be at least a million more. Lotta money, but with arty farty pictures of a TV tower!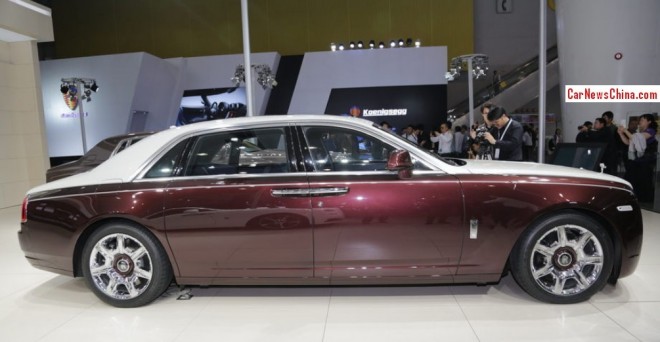 Shiny alloys always good in China.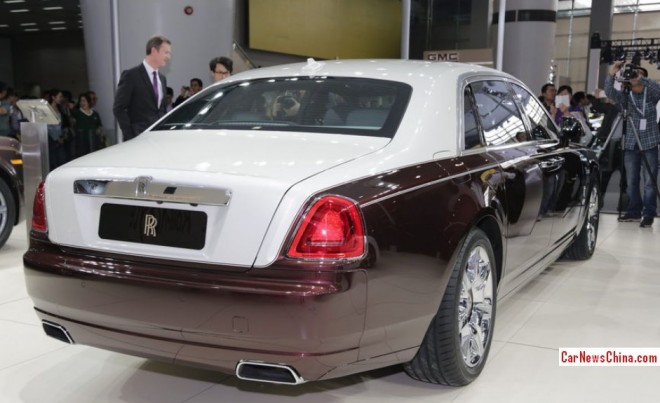 No towers at the back.