Leaked images from the Chinese patent office show a very rally-racy variant of the Range Rover Evoque, standing high on its giant wheels with air vents in the bonnet and a large air intake on the roof. Speedy car, but what it is exactly is unclear. The vehicle seems similar in concept to the Desert Warrior 3 Dakar special that was build by British outfit RaBe Race Cars.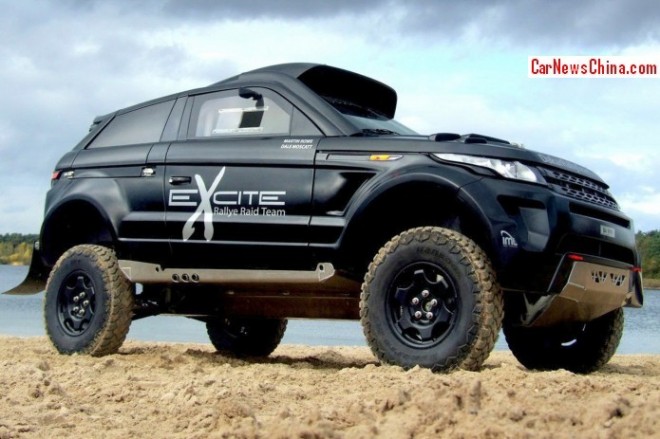 There are however many differences between the car on the drawings and the Desert Warrior 3, most notable at the front, the bonnet, and the air intake on the roof. The Desert Warrior is a purpose built race car, whereas the car on the drawings looks more like a souped-up variant of the standard 3-door Evoque.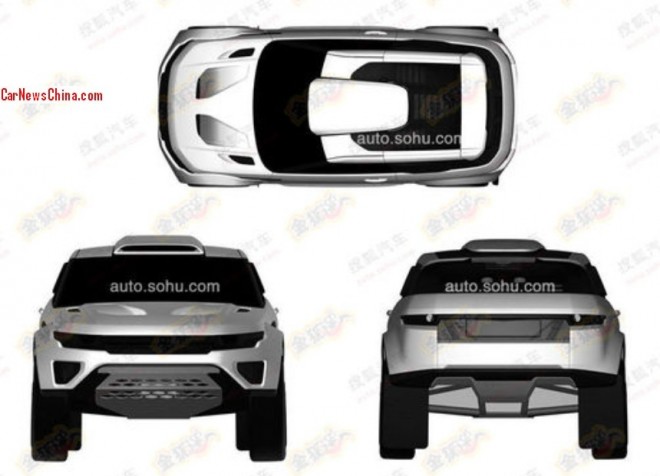 It is possible  that Range Rover is readying a special edition of the Evoque for China. The Evoque is hugely popular but sells mostly to women. A rally-style version could work well appealing to speedy young men.  It is also possible that this is a concept car for an auto show. The first major show in China is the Beijing Auto Show in April.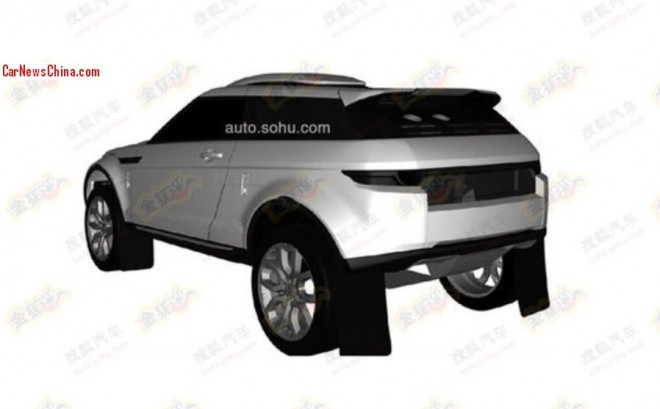 Huge mud flaps very rally-ish.