An extremely rare 964 Porsche 911 Turbo 3.6, Spotted in China in the great city of Yinchuan in Ningxia Province, where it stands in a shopping center as part of the Christmas decoration. Oh the horror. The owner should be put into prison for putting up his Porsche for this kinda stunt. Note fake mountain hut with fake white snow.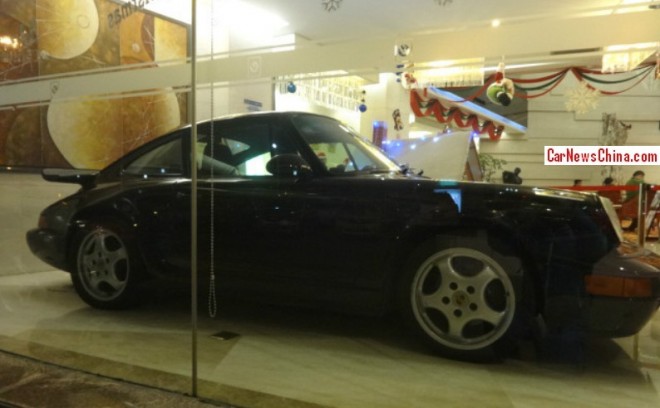 Fortunately the vehicle seems to be in perfect condition. Characteristic five-spoke alloys undamaged. Paint happy. The 964 Porsche 911 arrived in 1989 and production continued until 1994. The Turbo 3.6 was the second turbocharged variant of the 964 911. The first, the Turbo 3.3, was launched in 1992 and delivered 320hp and 450nm.
That was enough to make the Turbo 3.3 one of the fastest cars of its time, but some wanted even more. Porsche decided to create the 911 Turbo 3.6, powered by a 3.6 liter turbocharged boxer engine with a manic output of 360hp and 520nm, good for a 290km/h top speed. The 964 911 Turbo 3.6 was only manufactured in the 1993/1994 model year and production stopped at just under 1500 cars, making the Turbo 3.6 one of the rarest Porsches ever.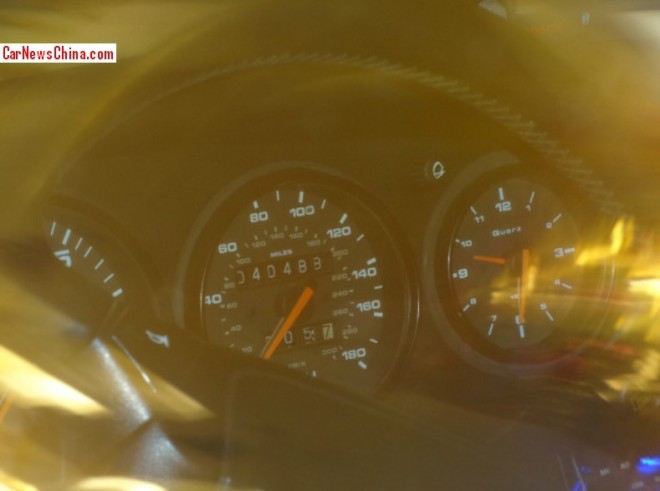 Only 40.488 km on the clock. This old beast is as good as new.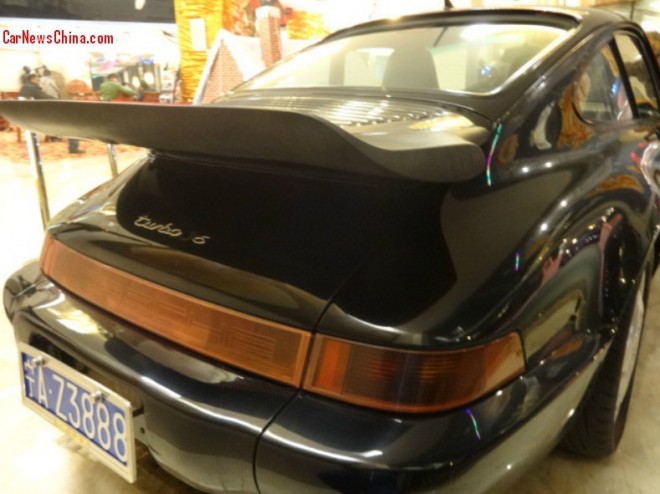 Giant rear wing was the Nineties.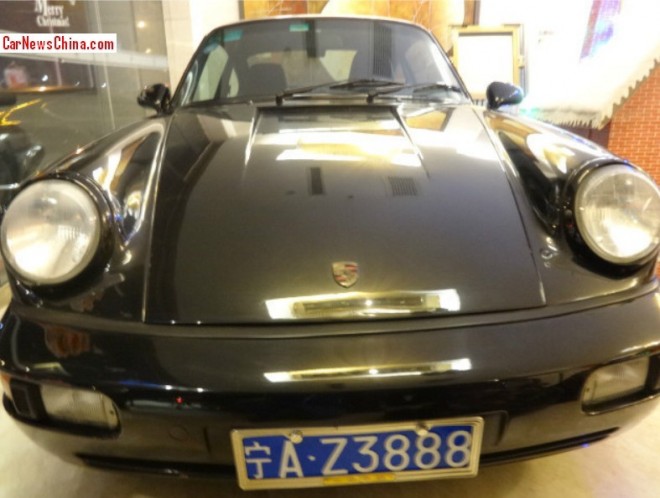 '8' is a lucky number in China, and the owner of this beauty is a lucky man indeed. Until I get at him, that is. In a bloody shopping mall in Yinchuan…
The Porsche 964 911 was never officially exported to China, and this 3.6 Turbo is only the third example we meet in country, after a RS America in Chengdu and a yellow non-turbo in Beijing.