A very clean and very classic Isuzu WFR, Spotted in China on the premises of the Beijing Classic Car Museum in Huairou District to the far north of the capital. The good Japanese van belongs to the museum's collection but is regularly used to ferry visitors back and forth to Beijing City. The Isuzu WFR, also known as Isuzu Fargo, was manufactured from 1980 until 2001. This fine white example is a first generation WFR that was made from 1980 until 1985.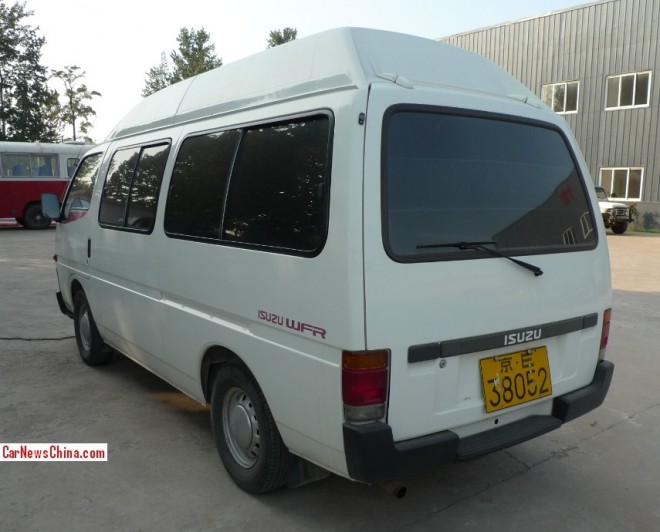 The WFR name was only used in Europe and New Zealand. In the rest of the world it was marketed as the Fargo. In Australia it was marketed as the Holden Fargo. It was also built in the United Kingdom by Vauxhall and marketed as Bedford Midi and subsequently Vauxhall Midi.
A van with many names and a van with many friends. The Beijing WFR was in near-perfect condition which is kind of surprising because the WFR was never officially exported to China so parts and expertise are hard to get. On the other hand, a car museum usually has its ways to get the stuff it needs…This particular example is extra special because it is equipped with the period-optional heightened  roof. Wheel covers are period-standard.
Over the years he Isuzu WFR was powered by many different engines. The party started with 1.6 and 1.8 petrol power plants, later on a 1.8 diesel was added, later on again the petrol engines were dropped in favor of a new and more powerful 2.4 liter diesel engine which later again again was replaced by a 2.4 turbo diesel.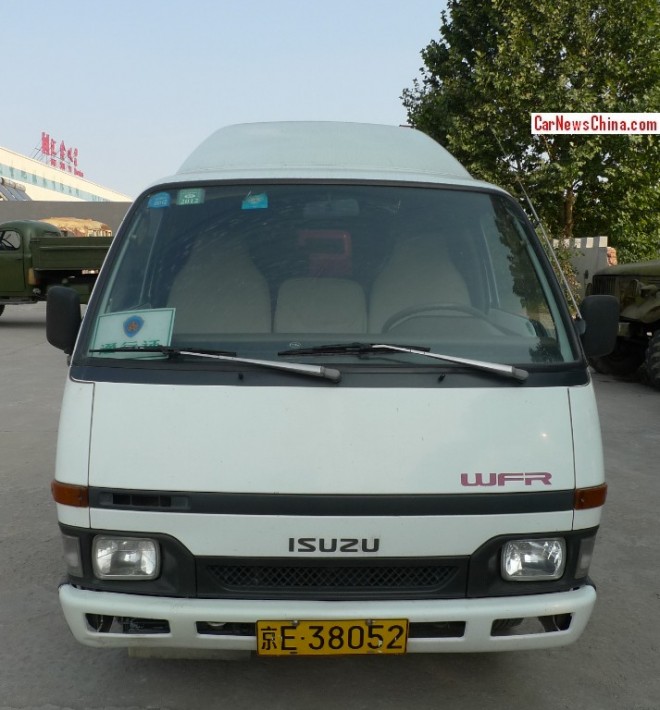 A perfectly pretty Japanese van, may she speed up and down the highway to Beijing for many more a times!
---