Spy shots showing the brand new Mercedes-Benz S600 on a flatbed truck in China. The vehicle looks very dusty and is likely a test car. The S600 debuted yesterday on the Detroit Auto Show and will debut in China on the Beijing Auto Show in April. China is expected to become the largest market worldwide for the S600 so Mercedes-Benz wants to make sure it behaves well on Chinese roads.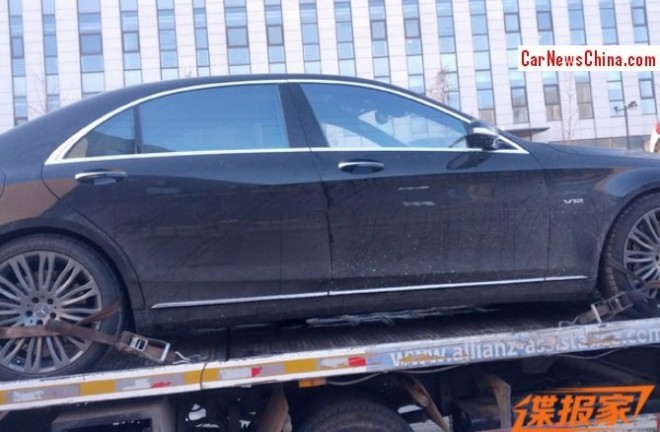 The S600 is the top spec S-Class until the Maybach and Pullman variants arrive late this year. The S600 is powered by a mighty 6.0 liter twin-turbo V12 with an output of 530hp and 830nm. The S600 is stretched by 13 centimeters compared to the regular S-Class. All extra space goes to the passengers in the back. The S600 is a developed as a chauffeured limousine, unlike the more powerful AMG versions that are made just to drive fast.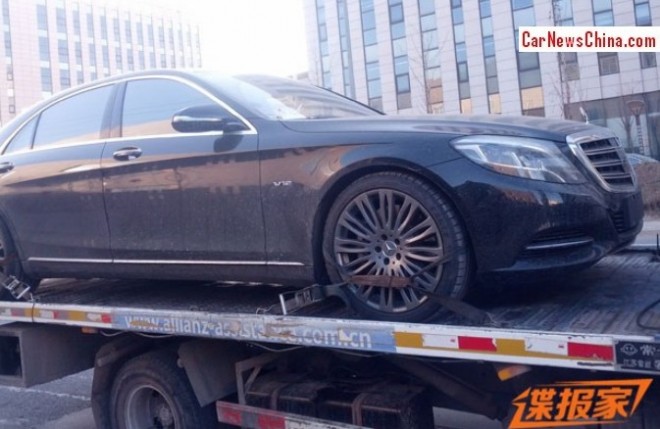 Triple double bar in massively chromed grille.
---