A rare Ferrari F430 Super Car Double Spot in China, seen on the Beijing Tuning Street in the east of the Capital. Starting out hot with this fantastic Ferrari F430 Scuderia, the super speedy hard core version of the super speedy F430. This particular Ferrari was prettied up a lot with carbon fiber side skirts and air intakes, carbon fiber mirrors, carbon fiber doorhandles, those will save a lot of weight and add a lot of speed!, and brilliantly happy gold-red-black Forgiato alloys.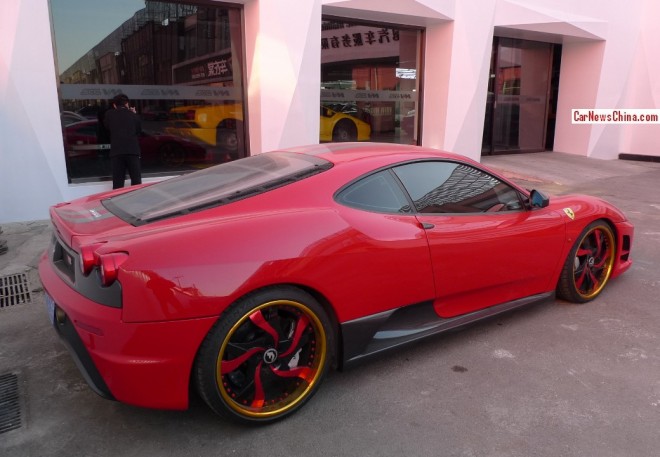 The Ferrari F430 was only the second Ferrari that was officially exported to China after the 360. The F430 was made from 2004 until 2009. The Scuderia arrived in 2007. Weight was down 100 kilo compared with the standard F430 and the engine was tuned up to 508hp and 470nm, good for a manic 325km/h and a 0-100 of 3.9 seconds.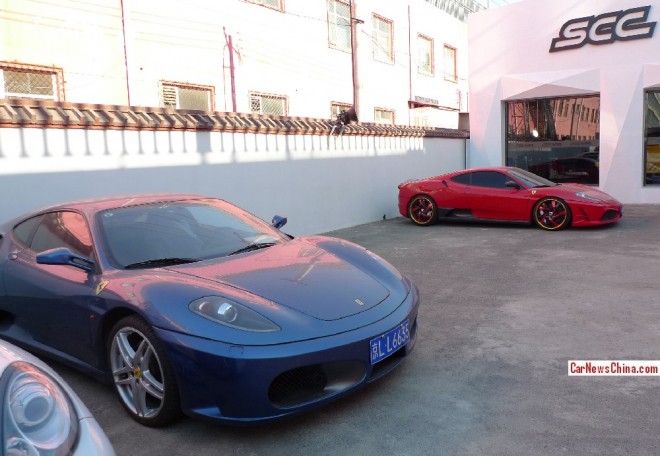 And there was another Ferrari. Beautiful in blue with cool California alloys. Not as flashy as the Scuderia, but understatedly fast! Output of the base F430 was 483hp and 465nm, good for a 320km/h top speed and a 0-100 in 4.0 seconds.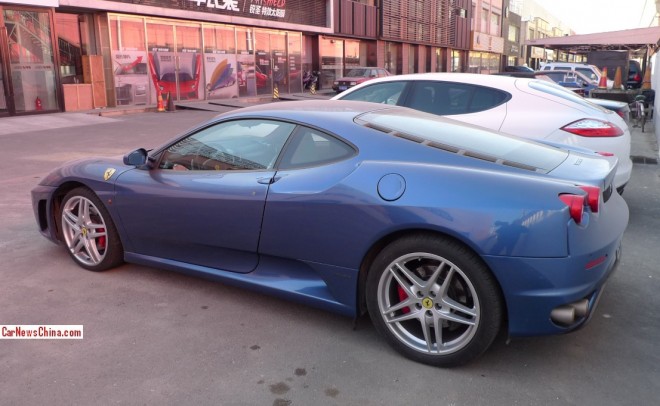 The F430 was and still is a mighty popular speedy car in China. Time now, for our Famous China-Ferrari F430 Collection™: shiny mint green, pink, with hottie, license (P430Y), license (FF430), black as the night (in Shenzhen too!), with FF, matte blue, matte black, with girls, matte black Scuderia, shiny red, golden alloys,   F430 Novitec Rosso, Spider 16M, matte-black-silver,  red, a red, matte-black and a Novitec Rosso 707.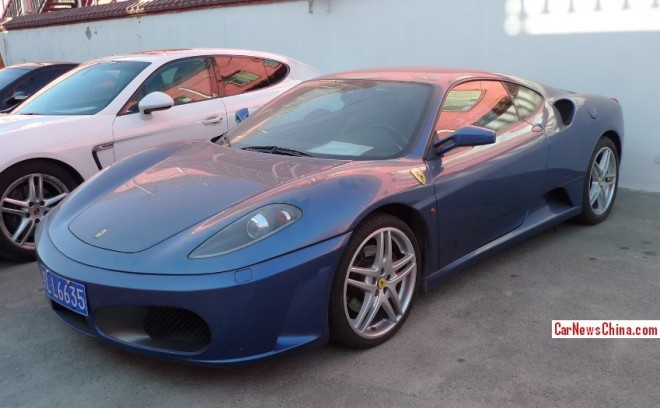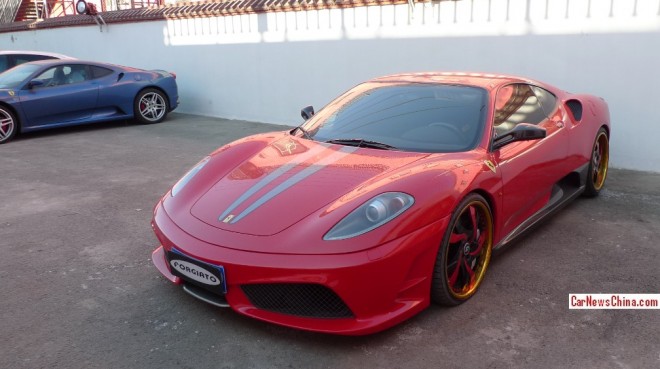 ---