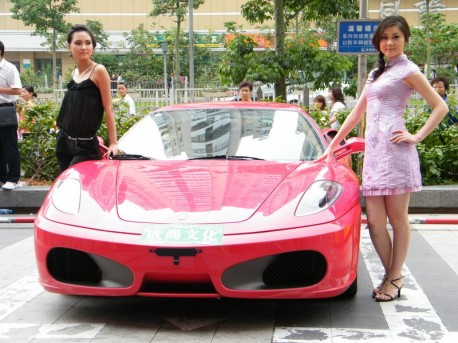 A new shopping center in the great city of Zhanjiang in Guangdong Province needed some firework for the opening. So it hired two Ferrari F430 supercars and a bunch of babes doing a model contest. The old Ferrari's came from a rental company, which likely got 'em cheap from their hyper-rich owners who went for the new Ferrari 458. The babes look pretty but for China a bit on the safe side…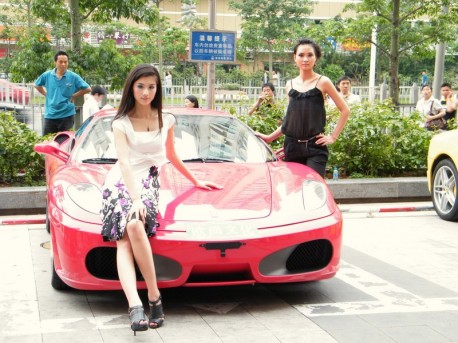 Our gigantic Ferrari F430 in China-collection: shiny red, golden alloys,   F430 Novitec Rosso, Spider 16M, matte-black-silver,  red, a red, matte-black and a mighty Novitec Rosso 707. The F430 was made from 2004 until 2009. Power came from a 4.3 liter V8 that pooped out 490hp, good for a 315km/h top speed.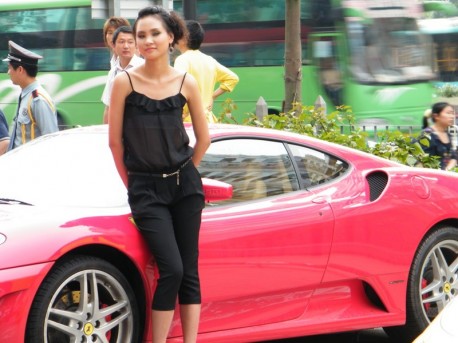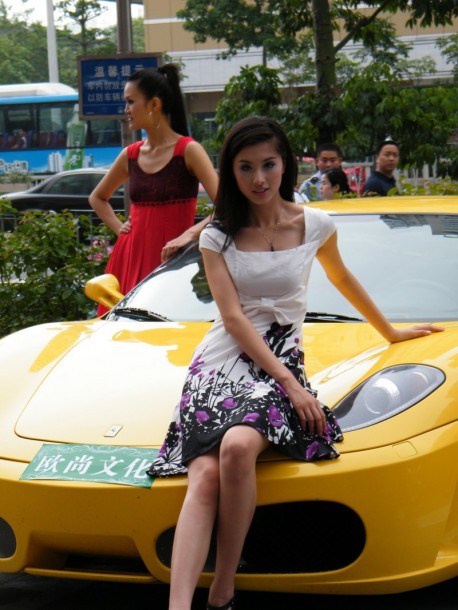 Dresses like a perfect housewife.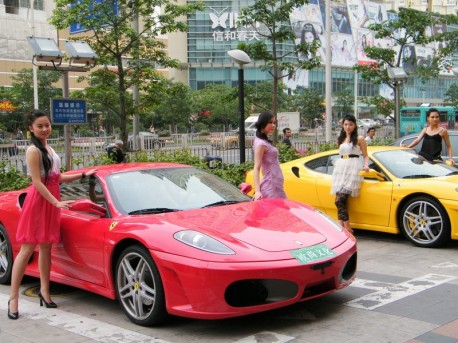 Fun.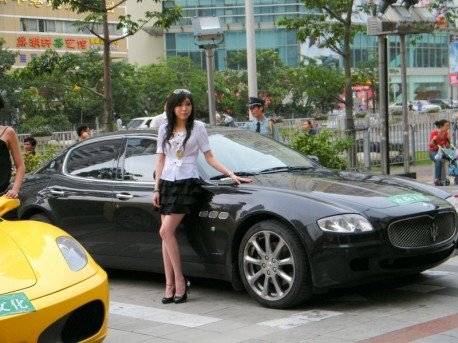 There was a Maserati Quatroporte as well, doesn't look too new either.