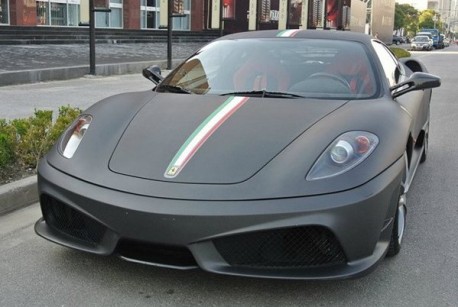 A brilliantly matte black Ferrari F430 Scuderia seen in the great city of Shanghai. The Ferrari F430 was made from 2004 until 2009. The Scuderia was the hard core super light variant which arrived in 2007. Weight was down 100 kilo compared with the standard F430 and the engine was tuned up to 508hp and 470nm, good for a manic 319km/h, 0-100 is gone in 3.9 seconds.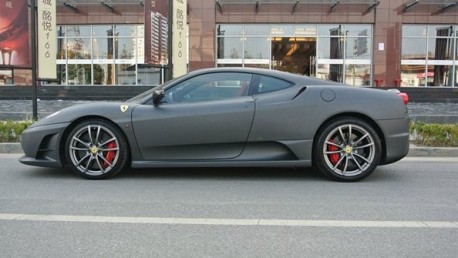 The Scuderia was firther made special by a racing stripe in the colors of the Italian flag, different air intakes at the front, racy tires and bespoke alloys, and a fat diffuser at the back. A fine package made even finer bu the matte black kinda-greenish wrap on this great Shanghai example.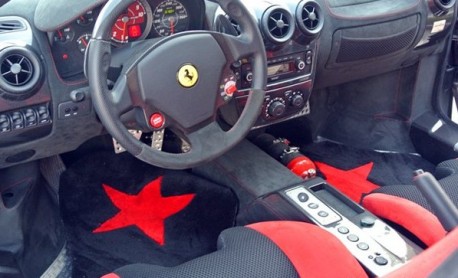 Floor mats very good.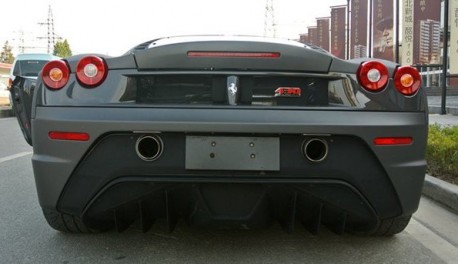 Wadda monster! Our China-Ferrari F430 collection: matte black Spider, shiny red,  golden alloys,   F430 Novitec Rosso, Spider 16M, matte-black-silver,  red, a red, matte-black and a mighty Novitec Rosso 707.