A very rare and very red fourth generation Toyota Crown, Spotted in China at a Toyota dealer in east Beijing. The colossal Crown was just a bit too big for the front porch so they smartly added a small stage to the stairs. The good Toyota was in very good condition, dusty for sure, this Beijing, but otherwise ready to roll. Staff told me it was still running, and they even drive it on special occasions, like local auto shows and club meetings.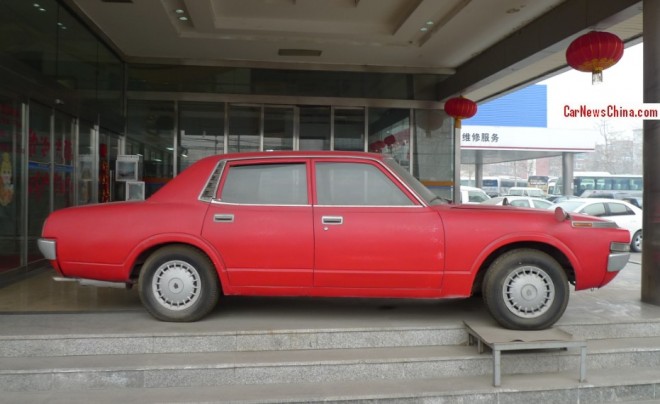 The fourth generation Toyota Crown was manufactured from 1971 until 1974, and introduced the 'Super Saloon' and 'Royal Saloon' trim levels, bringing the Crown into luxury territory where it never ventured before. The fourth was available with three engines: a 1.994 cc four cylinder, a 1.988 six-in-line, and a 2.6 liter six-in-line. This red beauty in Beijing is powered by the latter.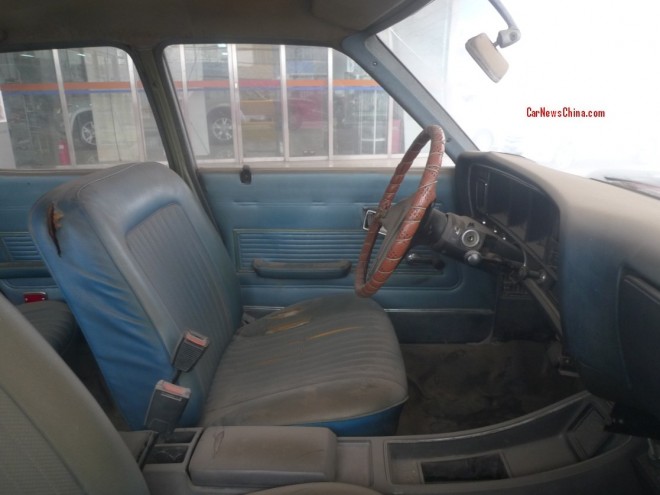 Too much dust here! I told that staffer it needed a cleanup, but he just smiled and nodded to a cloud, which sadly means this old Toyota will remain dirty for a while. But at least the ride her around! He also told me the Crown was imported in 1973 and originally belonged to a hotel,  the dealer bought it in 1997. They can get all the parts they need via their contacts at Toyota in Japan, who love the old Crown being alive and well in China.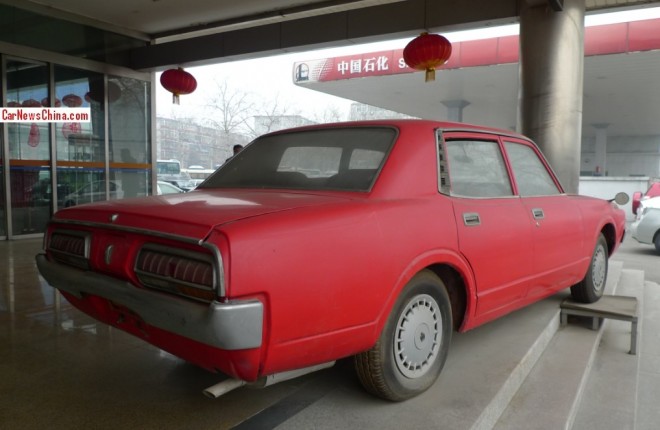 The design might seem rather simple, but the detailing isn't simple at all: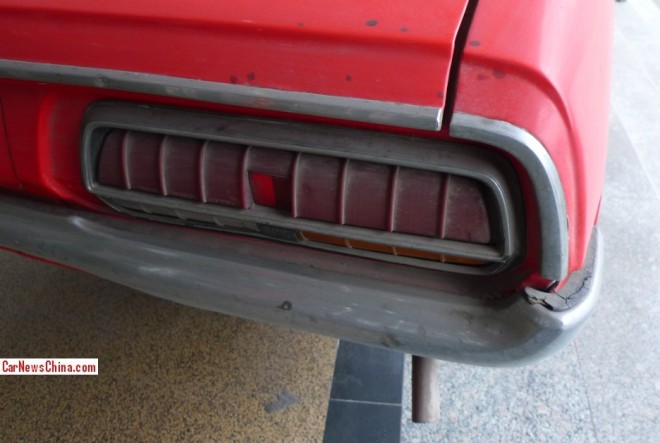 Rear light, a work of art.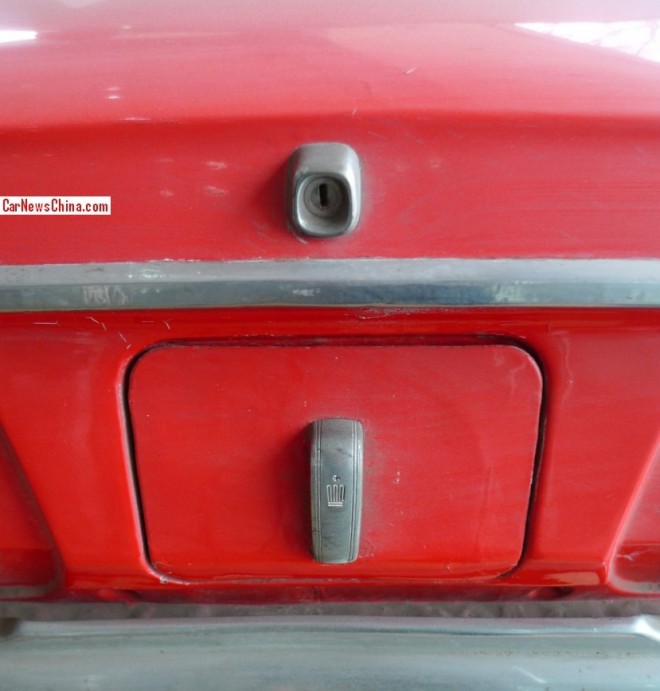 Boot lock and handle, a work of art.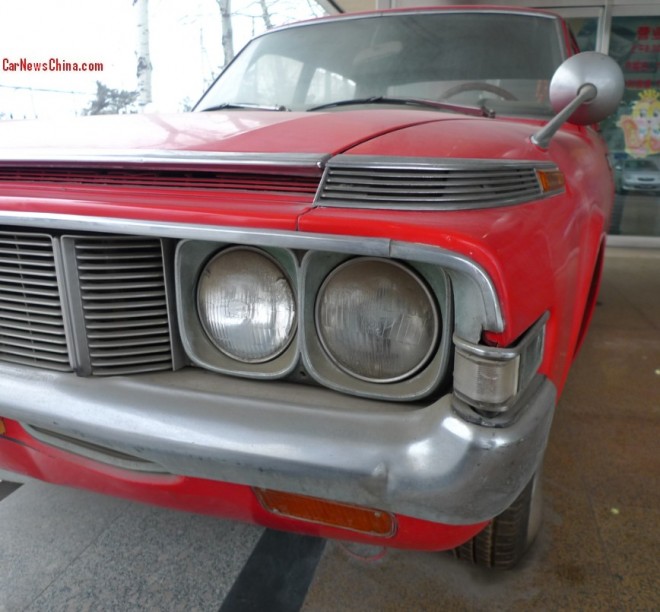 The incredible complexity of this! Two different lights. A side light. A reflector. An indicator. A bumper. A folding grille. Another grille on top of the bonnet. A chrome ornament…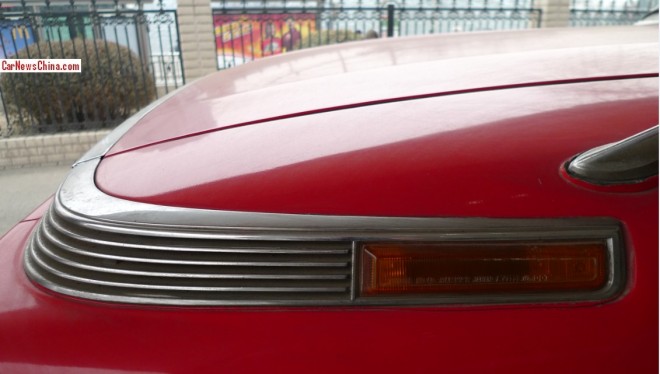 … moving from the front of the bonnet to the side of the bonnet to the indicator. This, is just brilliantly beautiful!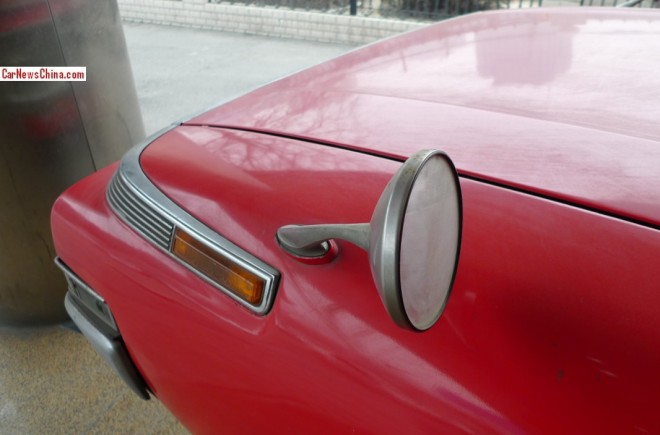 Well! Did I forgot to mention the rear view mirror? Some say Toyota cars are boring. They were NOT in the 1970's!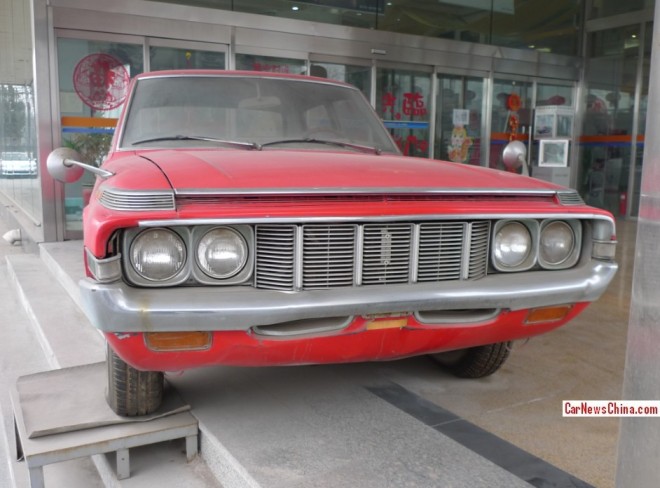 Weirdly different angles of mirrors are a 1970 safety-idea thingy. Crown logo was stolen, but a new one was one the way. Many happy to this dealer for keeping this Crown in a country where 'old' is most often equal to 'crap'. Keep her around guys!
---