The new Ford Escort debuted today on the Beijing Auto Show, looking a tad too boring in brown. The new Ford Escort will be manufactured in China by the Changan-Ford joint venture.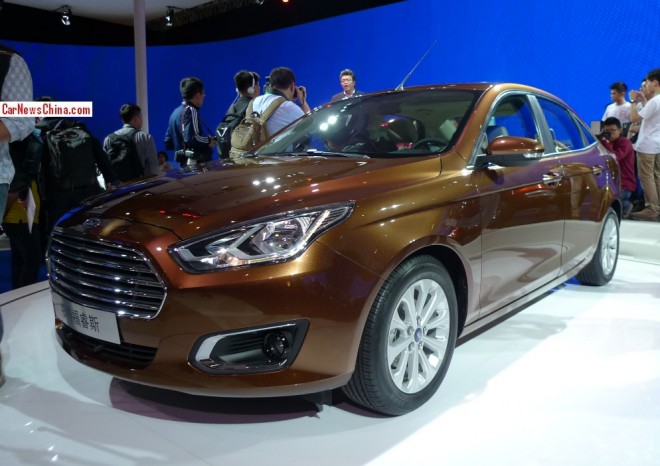 The Ford Escort gets Ford's trademark Aston Martin grille, looking very shiny here, as the Chinese auto market demands.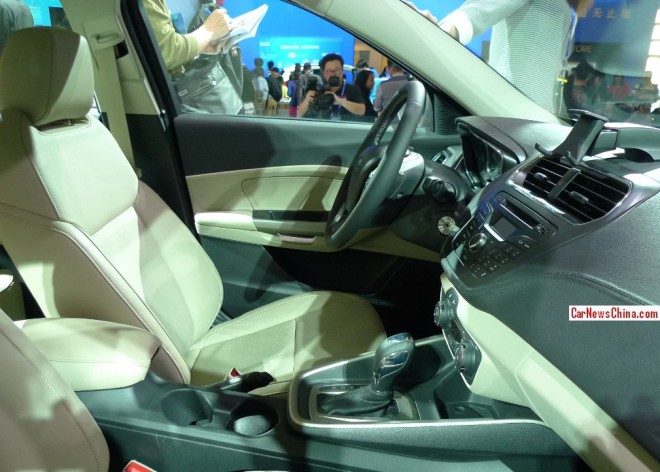 The new Ford Escort is based on the current China-made Ford Focus Classic, which is a slightly dressed up second generation Ford Focus. The Ford Escort will technically replace the Ford Focus Classic and will be positioned under the current third generation Ford Focus.
The Chinese name is 'Furuisi' (福睿斯), and power will come from 1.5 and 1.5 turbo gasoline engines. Price of the Escort will start around 120.000 yuan and end around 160.000 yuan.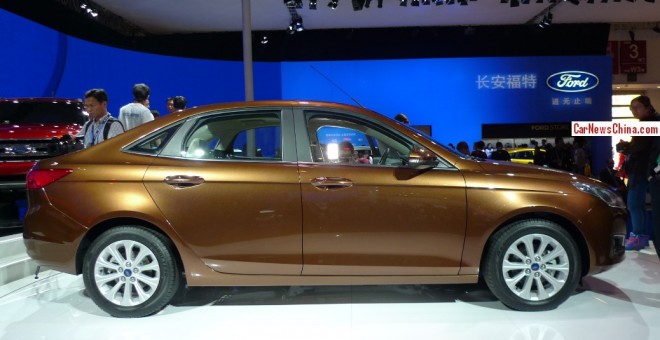 Maybe it will look a bit more exciting in another color. Still, Chinese car buyers in this segment tend to be conservative. They want a luxury-like sedan for not-too-much money, and they don't want their car too fancy.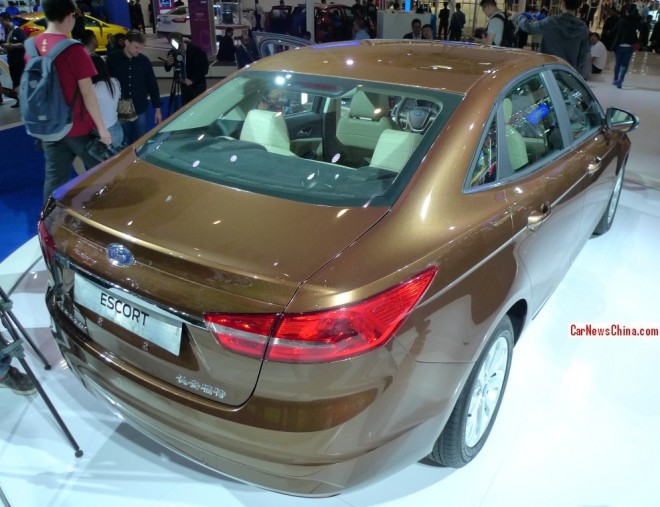 C-pillar and shoulder line strongest part of the design.
---