The JAC SC-9 Concept debuted today on the Beijing Auto Show. The massive vehicle previews the design language for a future full-size JAC SUV. Giant grille with multi-bar chrome, low-slung under-lip, and air vents under the headlights make for an eye catching ensemble of lines and directions.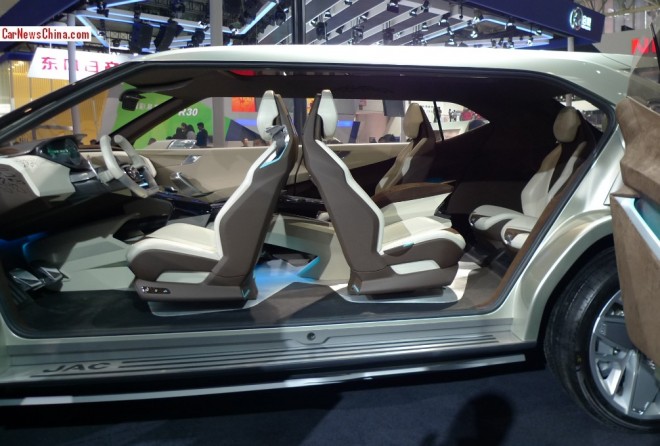 The JAC SC-9 comes with three rows of seats in a 2+2+2 configuration. The seats on the center row can turn. Steering wheel very star ship. Materials a mix of wood, bare metal, leather, and carbon fiber elements. The SC-9 is furthermore equipped with a "gesture motion interaction system".
Wave the hand to tune up the radio, the stuff that Apple and Google are working on, but we wouldn't be surprised at all if a Chinese automaker starts fitting such a system in a production car first.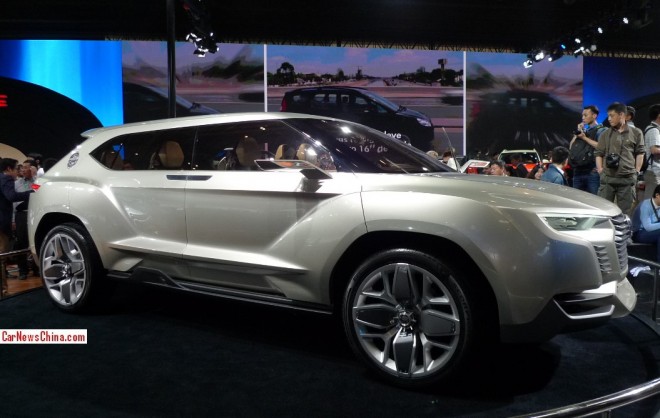 JAC said that a production version with style elements of the SC-9 can be expected in 2017. JAC didn't say anything about the power train, but around-around we heard about a 2.0 liter turbo with 250hp. Gesture Motion 1: hit the roof for full power!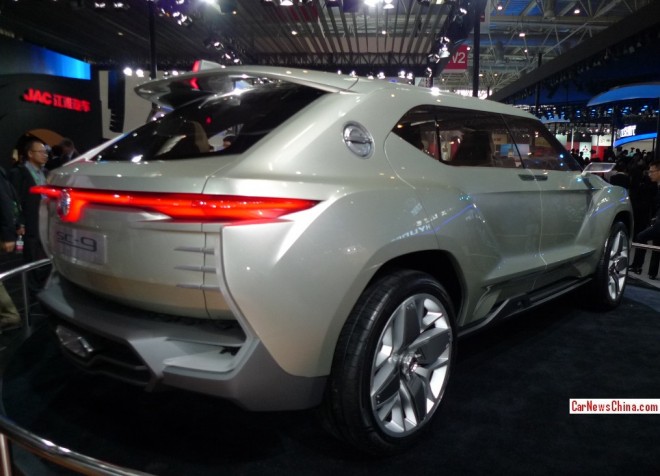 Light bar central exhaust pipe would do great on a space ship. Huge rear wing for down force. Mad car; good car.
---