The new Peugeot 408 sedan debuted on the 2014 Beijing Auto Show, and I am going to complain, now: the Peugeot booth was very bad. The new Peugeot Exalt Concept stood on a non-rotating closed-off platform parked against a wall, the Peugeot DKR Rally Concept stood on a non-rotating platform on an impossible-to-reach elevated platform.
The new Peugeot 408 sedan stood on a closed-off rotating platform that didn't rotate, except when they had a show with all kinda ugly dancers obscuring the view! Then they had staff pushing people, and other cars parked so close to the sealed-off not-rotating rotating platform that people got squeezed. Bad booth Peugeot, very bad! Finally, over the course of a full day, going back three times, I managed to shoot a few decent shots.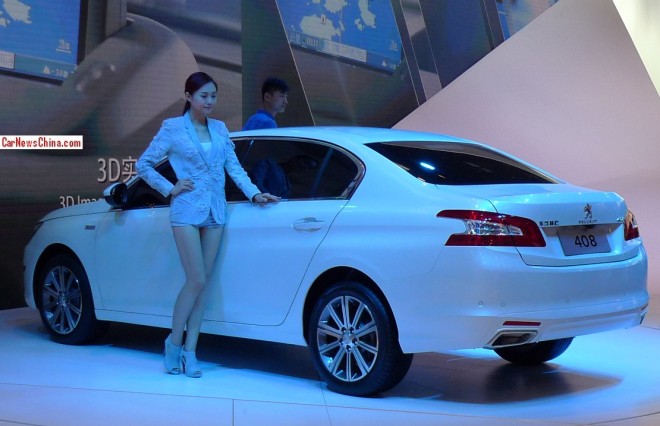 Closed-off rotating platform switched on. Ugly models moved in. Ugly girl was wearing very short trousers but you couldn't see her ugly ass because she was wearing an ugly jacket. Ugly boy looked like he just arrived from a local food market, selling fish.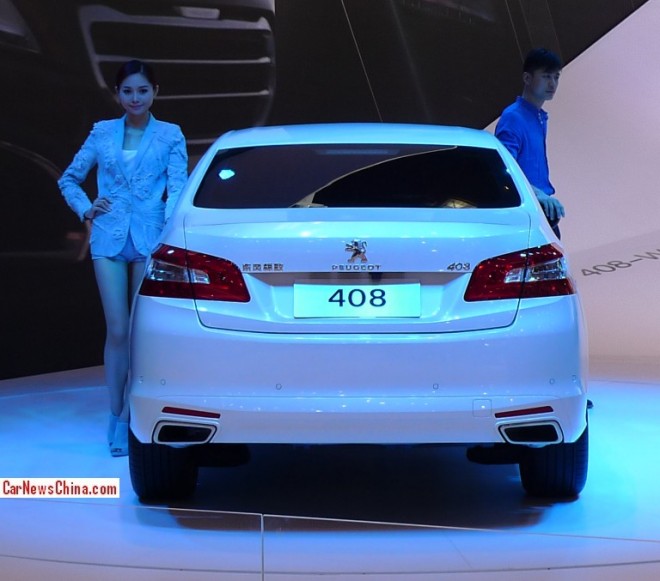 What an ugly jacket is that ugly gear wearing! Other info:
The Peugeot 408 will be launched on the China car market in July. Price will start around 125.000 yuan and end around 185.000 yuan.
The Peugeot 408 sedan stands on the same EMP2 platform as the Euro-spec Peugeot 308 hatchback. It will be manufactured in China by the Dongfeng-PSA joint venture. Engines: 117hp 1.6, 140hp 1.8, and a 163hp 1.6 turbo.
The Peugeot 408 will compete in the fast-growing market segment of 'medium sized sedans with premium features' with cars such as the Honda Crider, the Volkswagen Sagitar, the Hyundai Mistra and upcoming Ford Escort.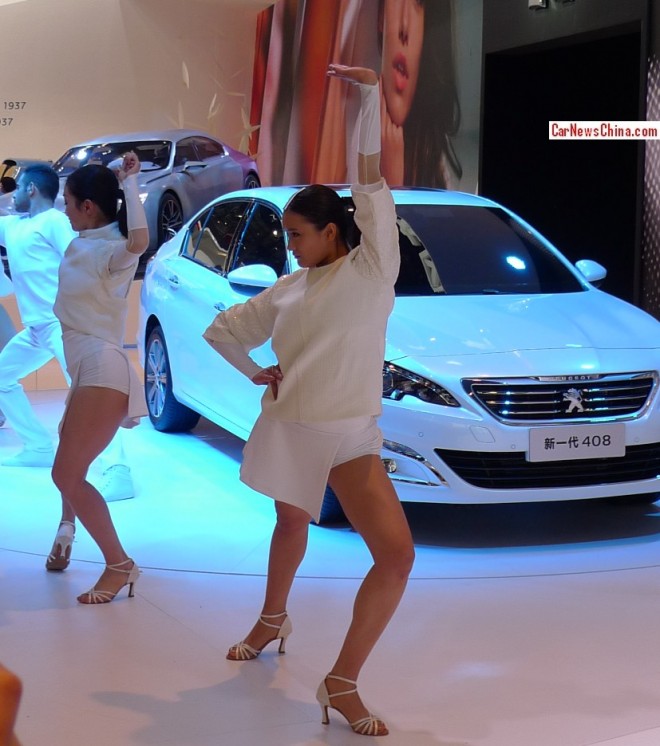 Aaaaaaaaaaaaaaaaaaaaaaaaaaaaaaaaaaah!!!! I ran away, and will never come back. Bad Peugeot!
---