The JAC Refine S3 debuted at the Beijing Auto Show, painted in a challenging two-tone color scheme with fiery red and ivory white. The name was a surprise as the vehicle was known as the 'JAC Heyue S30' until last week! It seems that JAC is trying to turn the Refine name into a brand name. There we go again…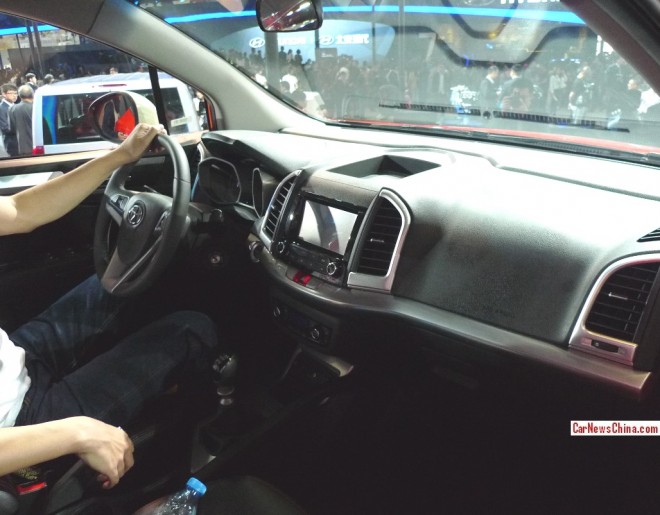 Interior not as exciting as the exterior. Lot of black and gray, dressed up with a few alu bits and sporty dials.
The JAC Refine S3 will be launched on the China car market in Q3. Price will start around 70.000 yuan and end around 90.000 yuan. The Heyue S30 is based on the same platform as the JAC Heyue A30 sedan.
Power comes from a 1.5 liter petrol engine with an output of 102 hp, mated to a 5-speed manual or a DCT. Size: 4325/1765/1660, wheelbase is 2560 and curb weight is 1220kg.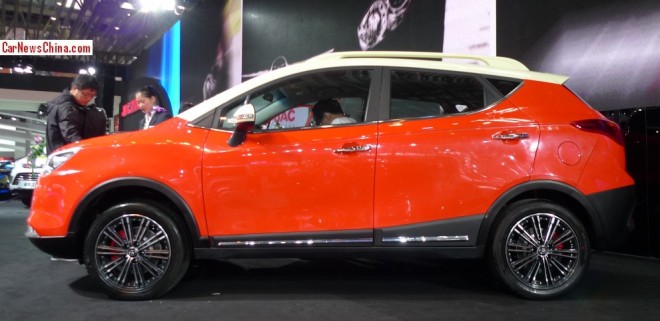 Buyers will be able to personalize their JAC in many a way. All seen here will be available, including the chrome bits, the sporty alloys, the red brake pads, and that mad ivory-white roof with a white-chocolate white roof rack.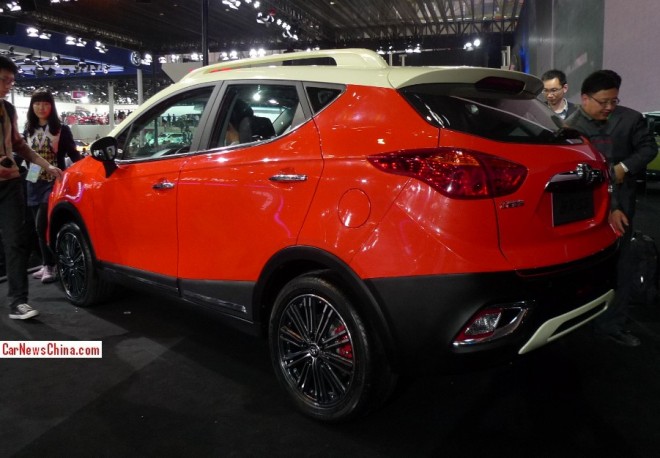 Wide C-pillar and a small rear window. Be careful when overtaking one of these. Bumper design very cool.
---