The Gonow GA 1027 pickup truck concept debuts on the Beijing Auto Show, previewing a new full-size pickup truck that will be launched on the China car market in early 2016. Gonow currently makes only one pickup truck, the Fortune, which goes for about 100.000 yuan.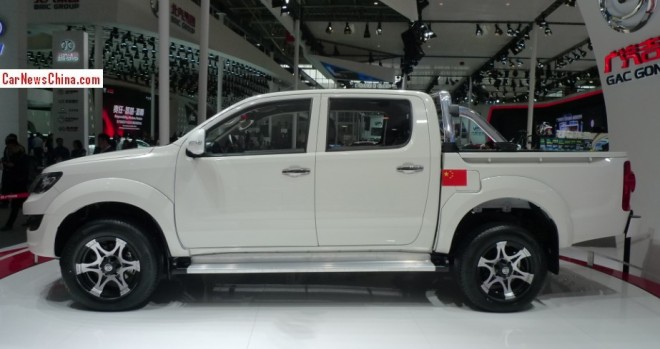 The GA 1027 will costs a fortune in comparison with price expected to start around 175.000 yuan. Staff told me the GA 1027 stands on a new platform, developed by Gonow. Power will come from a 2.0 turbocharged four-cylinder petrol engine with about 200hp or a 2.5 liter turbocharged four-cylinder diesel engine with 170hp.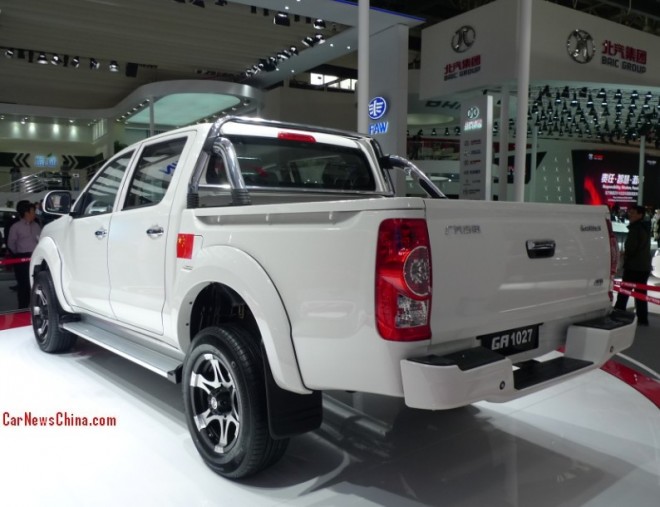 The GA 1027 looked very production-ready, so 2016 seems late.
Gonow is working on a whole line of new pick-up trucks and SUV's that will attack the low and middle segment of the commercial-vehicle market in China. The GA 1027 will stand on top of the line-up.