The Huanghai N1 pickup truck debuted on the 2014 Beijing Auto Show. The Huanghai N1 is a new mid-size pickup truck based on a new platform developed by Huanghai Automobile. The N1 will be launched on the China car market in May, priced from 80.000 to 120.000 yuan.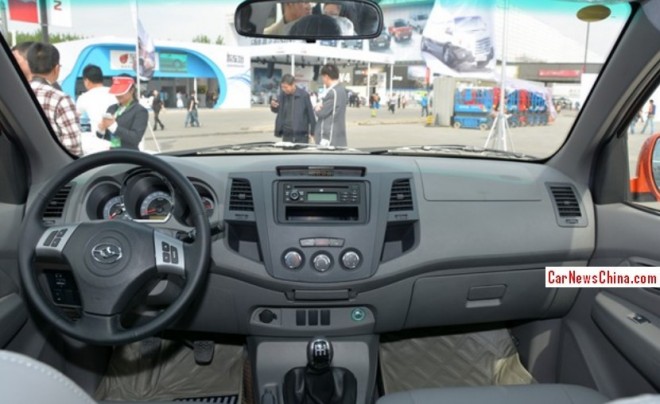 The affordable-pickup truck segment is one of the hottest markets in China. More than 25 small and medium manufactures are competing and more are joining in, but the large brands are so far staying away. The Huanghai N1 will me marketed in second and third tier cities and the countryside, where demand is still rising as many more small businesses are moving from tricycles to small trucks.
The N1 will compete directly with, among many others, the controversial Kawei K1 that was also launched on the Beijing show.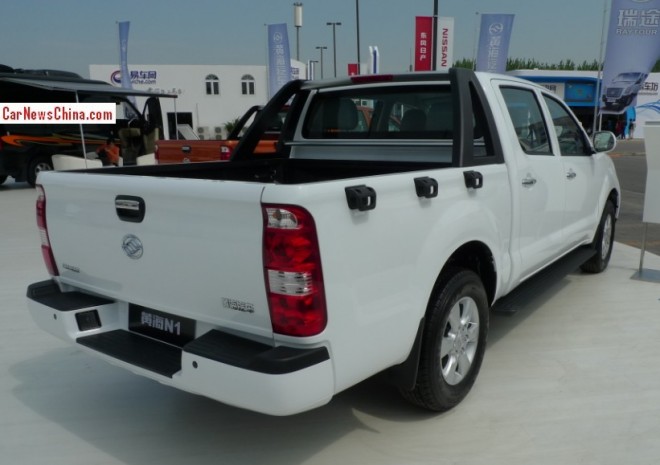 The Huanghai N1 will be available with two engines: the classic Mitsubishi-derived 2.4 liter four-cylinder petrol engine with 140hp and 200nm, and a 2.5 liter turbocharged four-cylinder diesel engine with 100hp and 220nm, both mated to a 5-speed manual.