The Audi TT Offroad Concept debuted on the 2014 Beijing Auto Show, looking super speedy in its bright yellow paint and wildly chromed grille . The TT Offroad Concept previews a sporty SUV based on the new Audi TT. Power comes from a plug-in hybrid 'E-Tron' drivetrain.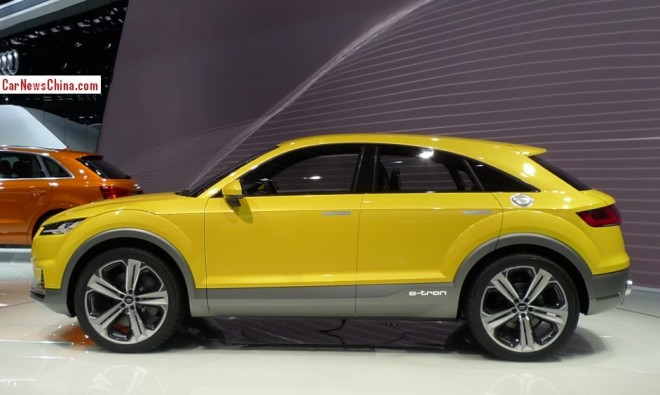 The hybrid system consists of a 2.0 turbocharged four-cylinder petrol engine with 296hp and 380nm, and an electric motor with 117hp and 270hp, making for a combined output of 413hp and 650nm. The Audi TT Offroad Concept is based on the MQB platform.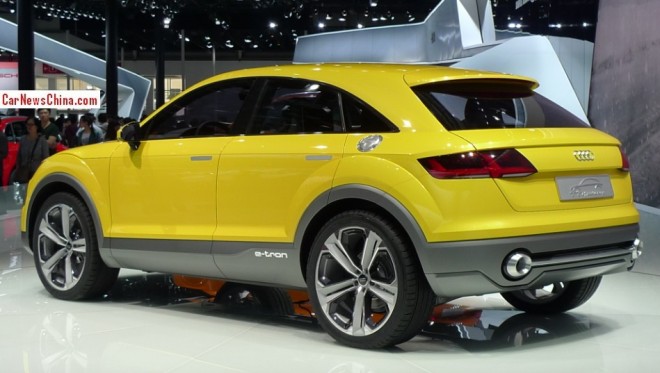 Whether the Audi TT Offroad Concept will spawn a production car is not sure yet. Audi says in the official press release: "The TT Offroad Concept is a glimpse of how we might imagine a new model in a future TT family", and that is vague-speak for 'maybe'. However, an SUV like this would make a lot of sense in the SUV crazy and Audi crazy Chinese car market, especially with its TT DNA, and Audi knows this very well.