The Dongfeng Fengshen L60 Concept debuted on the 2014 Beijing Auto Show, previewing a new mid-size sedan that will be launched on the China car market in the first half of 2015. Design is attractive with sporty lines, a low-slung stance, and a clean front end. Mirrors are especially sleek.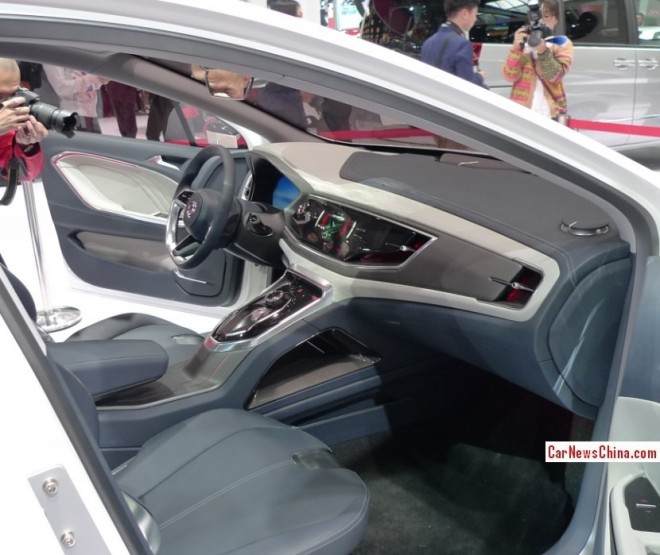 Interior very concept-like, especially around the center console. Steering wheel and instrument binnacle seem ready for production.
The Dongfeng Fengshen L60 will be based on a PSA platform. Dongfeng didn't say on which platform, but around-around we heard it is the platform of the old Peugeot 408 sedan that was made in China by the Dongfeng-PSA joint venture. Size and proportions seem about right indeed.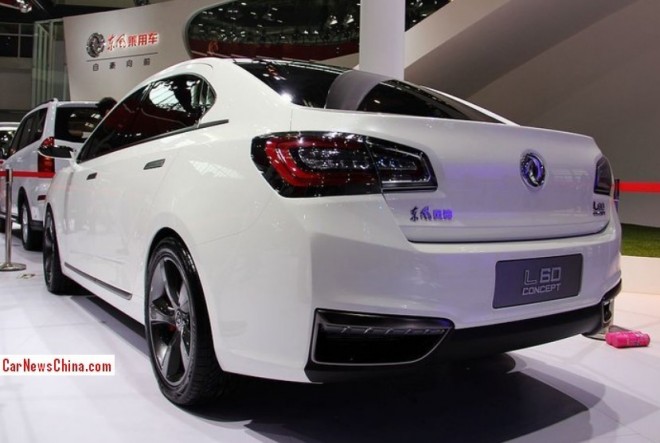 The old 408 was powered by rather old 1.6 and 2.0 liter four-cylinder petrol engines. Dongfeng could use these engines or go for their new 1.5/1.5 turbo that is currently under development. Price will start around 120.000 yuan, making the future L60 the most expensive car in the Fengshen line-up.