The Jeep Renegade Green Hornet Concept debuts on the 2014 Beijing Auto Show, previewing a future special edition Renegade for the China car market. The Green Hornet is painted in a kinky color called 'Warm Chocolate Gray', and further dressed up with bronze detailing, gray-tinted glass, matte gray bumpers, and 18-inch matte gray alloys with yellow brake pads.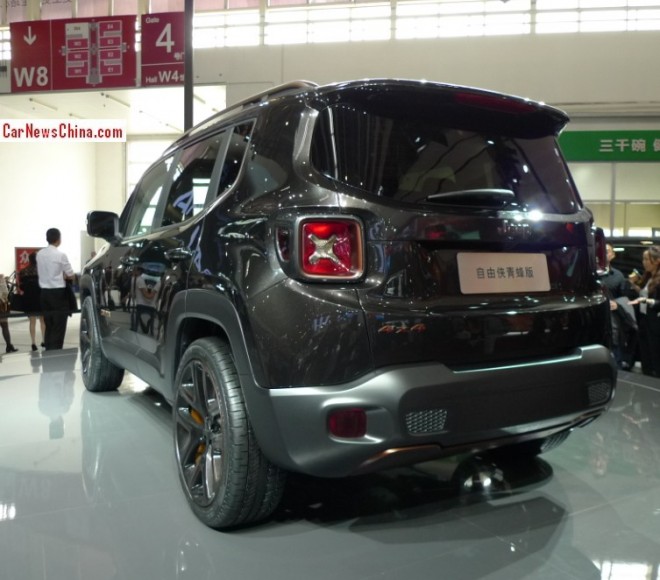 A quick word on names: the full name if this fine vehicle is Ziyouxia Qingfengxia (自由侠青蜂侠). Ziyouzie means 'Freedom Man' or 'Rebel', and is the Chinese name for 'Renegade'. Qingfengxia means 'Green Hornet', the name of the concept.
The Jeep Renegade will be launched on the China car market in Q3 and all signs say this is going to be a hot seller. The Jeep brand is very strong and the market craves for small premium SUV's. The Renegade will initially be imported into China. Local production at the Guangzhou-Fiat joint venture is expected to start in late 2015.