The Peugeot DKR Concept debuted on the 2014 Beijing Auto Show. The vehicle was parked on a closed-off elevated platform. Peugeot did similar stupid things with the new Peugeot 408 sedan and the Peugeot Exalt Concept. In the Chinese-language press materials the vehicle was called 'Peugeot 2008 DKR', making a marketing connection with the recently launched Peugeot 2008 SUV.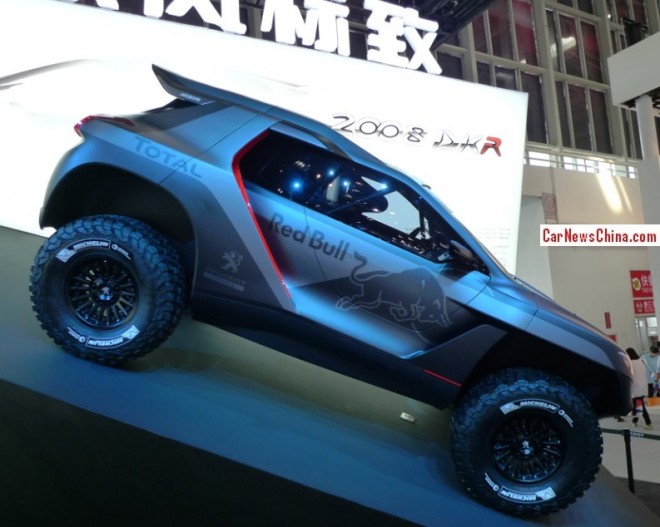 No matter how idiotic the Peugeot booth, the DKR Concept looked seriously fast. The DKR Concept previews a new rally car that will compete in the 2015 Dakar Rally, piloted by Carlos Sainz and Cyril Despres. The rally car will be a buggy-style racer with RWD only.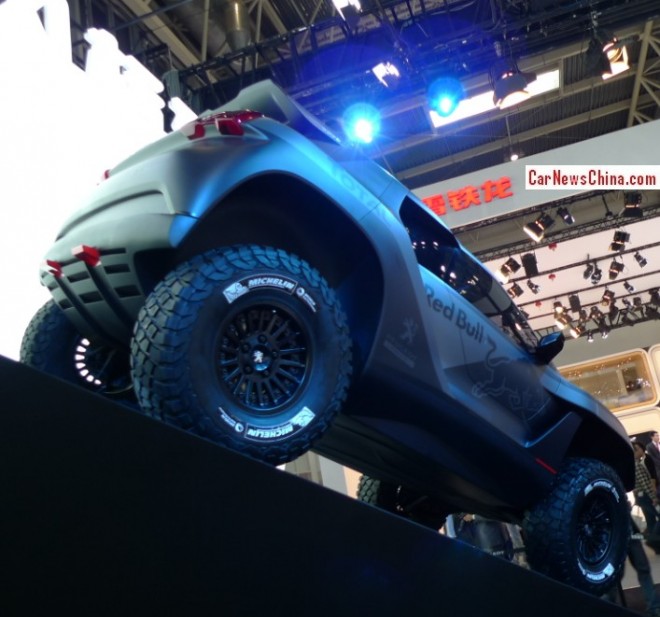 Peugeot didn't say anything about power so the DKR probably doesn't have an engine. The rally car will likely get a turbocharged four-cylinder diesel with about 300hp.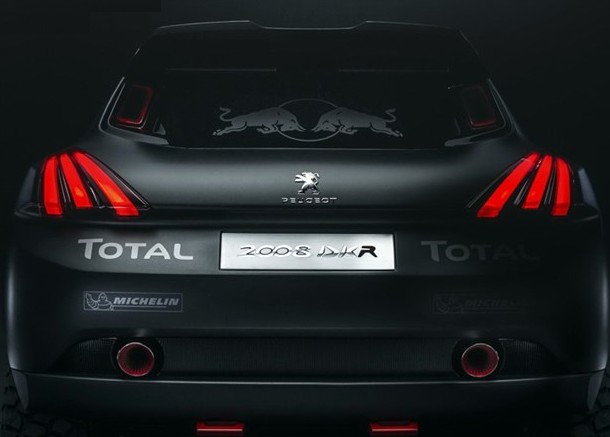 Official press photo, the best pic we could get of the back.