The 2015 Honda Spirior sedan will be launched on the China car market just before the end of this year, giving Honda an up-to-date entry in the competitive compact-sedan segment. The new Honda Spirior was previewed by the Honda Spirior Concept that debuted in April on the 2014 Beijing Auto Show.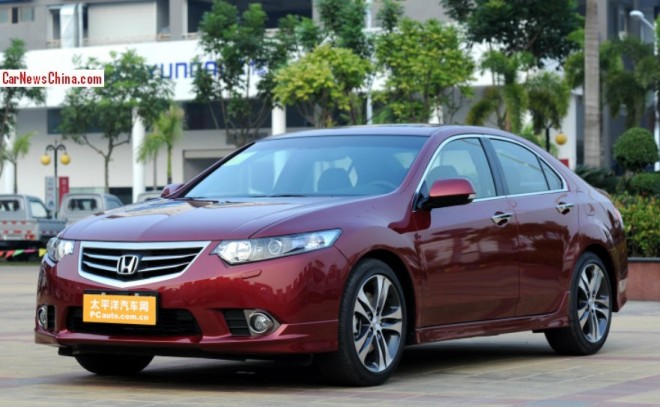 The current Honda Spirior  is known as Acura TSX in North America and as Honda Accord (8th gen) in Europe and Japan. The Spirior is manufactured in China by the Dongfeng-Honda joint venture. Price starts at 215.800 yuan and ends at 255.800 yuan. Engines: 2.0 and 2.4 petrol four-cylinder petrol.
The new 2015 Honda Spirior will keep the same engines, tuned up a little bit and mated to a new 8-speed DCT. The production version is expected to debut on the Guangzhou Auto Show in early December. Price range will be about the same as the current car's.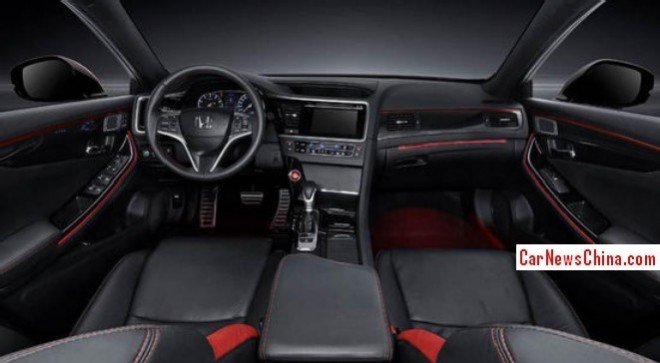 First photo of the interior of the new Spirior. Very sporty and very red, but the red stuff is strangely absent from the steering wheel. Red carpets very cozy.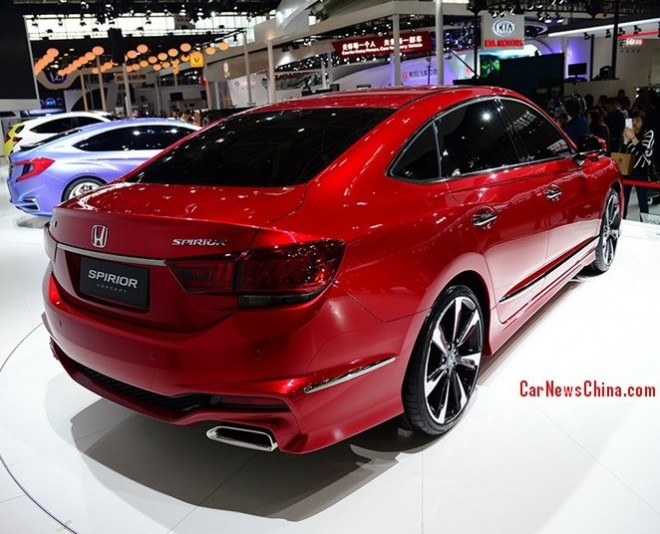 She won't change much for production.
---
Recommended: