A shiny yellow Isuzu VehiCROSS, Spotted in China near the Solana shopping mall in east Beijing, looking completely clean and as good as new. The VehiCROSS is a very rare 3-door SUV, designed by complete madmen and hugely capable off road. The VehiCROSS was manufactured from 1997 until 2001. It was produced on two locations: by Isuzu in Fujisawa in Japan, and by Qingling Motors in Chongqing, China.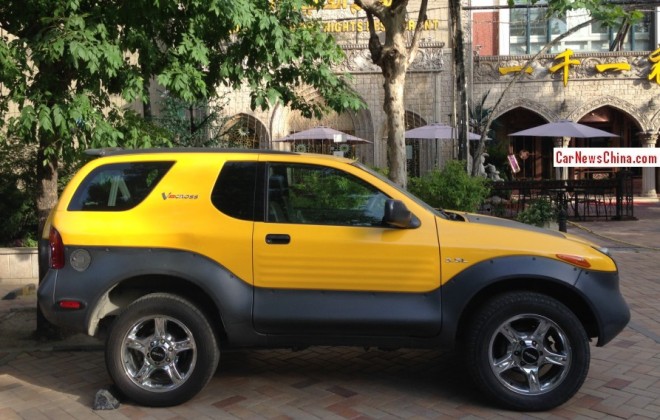 Qingling Motors (wiki, website) makes various Isuzu vehicles for the Chinese market, including light trucks and several SUV's. Isuzu has a 20% stake in the company. The VehiCROSS was assembled from kits coming from Japan (CKD). The Chinese name was Tiejingang or 'Iron King'. The Tiejingang was made to the U.S. specifcation of the VehiCROSS, with the larger 3.5 liter V6 engine and the Torque on Demand (TOD) 4-wheel-drive system.

How many examples were assembled in China is unclear, but the vehicle pops up regularly in various parts of the country so the number probably wasn't very low. See this thread on Autohome for a few examples (scroll down past the brochures). In Japan Isuzu manufactured 5958 examples. 4153 went to the U.S. and 1805 stayed in Japan. The rest of the world got nothing, except for China, that is.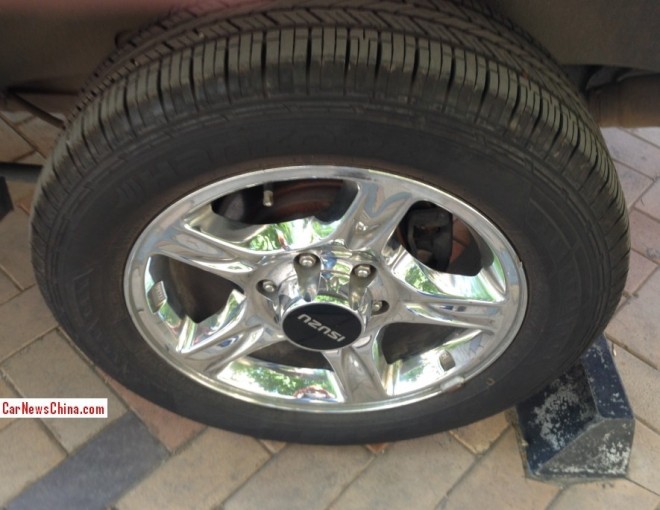 Shiny five-spoke alloy similar the U.S. version. The 3.5 liter V6 petrol had an output of 215hp and 312nm, mated to a four-speed automatic, sending power to all four wheels. the Torque on Demand (TOD) 4-wheel drive system was fitted with 12 sensors detecting wheel spin and capable of redirecting power to the wheels with the most traction, making if effectively a 4-wheel drive system and a traction control system.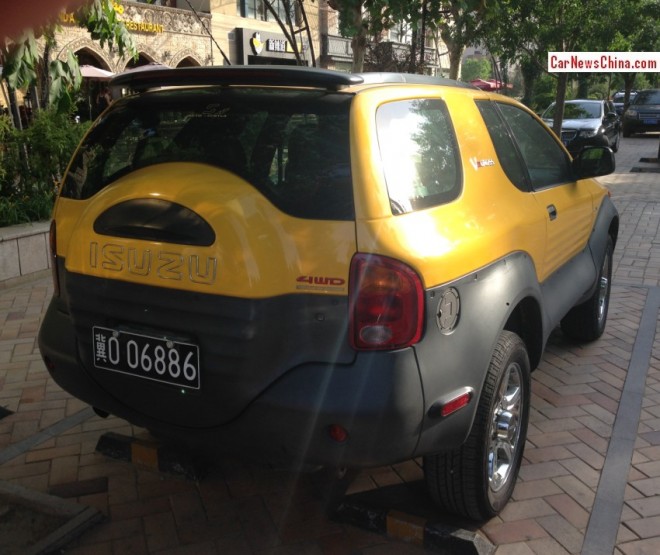 Wing on the back is just brilliant. Spare wheel cover fully integrated in rear door. Black plastic is fantastic.
The license plate indicates the vehicle hails from Hebei Province. The 06886 numeral sequence however indicate the plate is a fake. Six and eight are lucky numbers in Chinese culture, and plates like this are often used on wedding cars and such, bringing luck to the newlyweds.

One of the coolest badges in the business.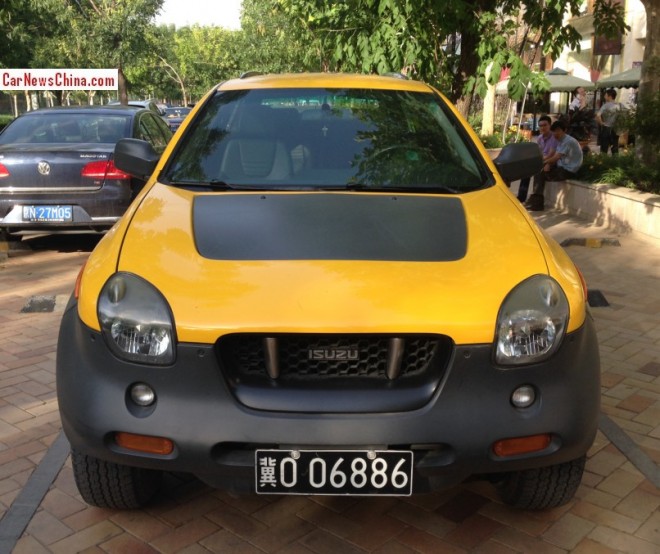 Shark nose ready to eat all those boring bitchy compact SUV's that pollute the parking lots these days. The VehiCROSS is a real man!
---
Recommended: