The very first spy shots of the new Infiniti ESQ testing in China. The Infiniti ESQ is a China-only compact SUV based on the Nissan Juke. It comes with a hefty body kit, a redesigned grille, and a luxurious interior. The Infiniti ESQ will be launched on the Chinese car market just before the end of this year,

Earlier this week Infiniti released a teaser of the ESQ. Interestingly it doesn't have an Infiniti logo, which could possibly indicate that Infiniti is planning a separate brand.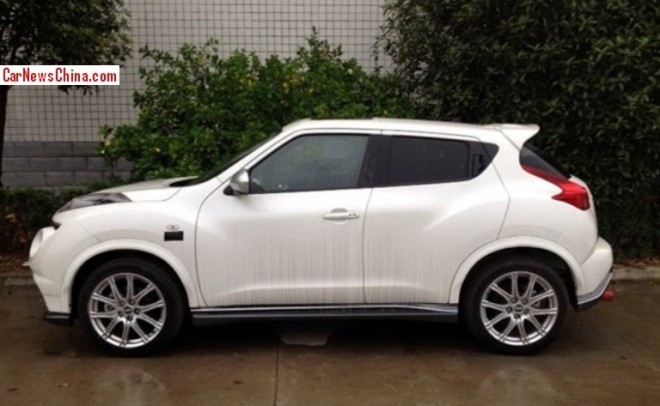 The Infiniti ESQ will be manufactured in China by the Dongfeng-Nissan joint venture. This joint venture makes various Nissans for the Chinese car market. The Nissan Juke is currently not available in China, not even as an import, so Chinese car buyers won't directly think the ESQ is just a dressed up Juke.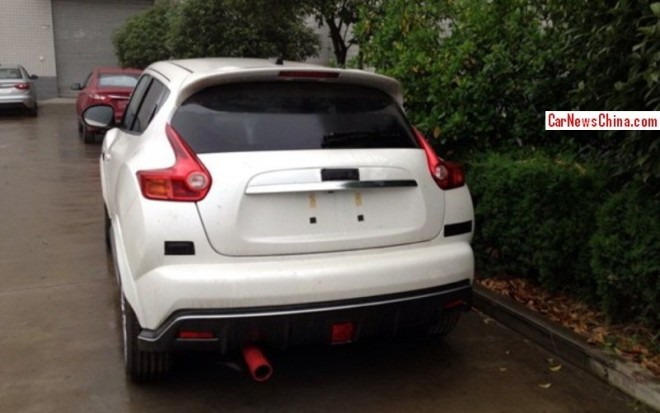 Red exhaust pipe on test car looks very hip but sadly won't make it to production. The Infiniti ESQ will be powered by the same engine as the Juke Nismo; a 1.6 liter turbo with 200hp and 250nm, sening power to all four wheels via a CVT gearbox.