This is the Brilliance-BMW Zinoro 1E, Spotted in China in Beijing by Reader MB4Ever, thank you for the pictures! Zinoro, Zhinuo in Chinese, is a sub brand of the Brilliance-BMW joint venture focused on building electric cars. The 1E is their first car, a full-electric vehicle based on the BMW X1.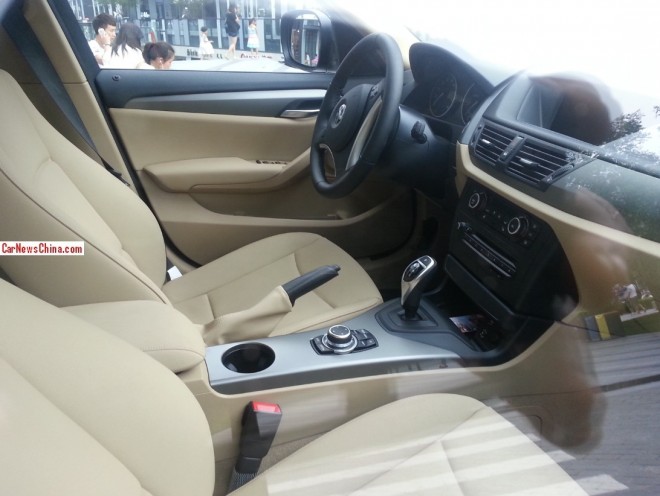 The Zinoro 1E is powered by a BMW-developed 'IB1P25B' electric motor with an output of 170hp and 250nm. Juice comes from a iron phosphate lithium-ion battery made by a Chinese company called Ningde Times New Energy Technology. Top speed is 130km/h. Range is 150km. Curb weight is a hefty 1970kg.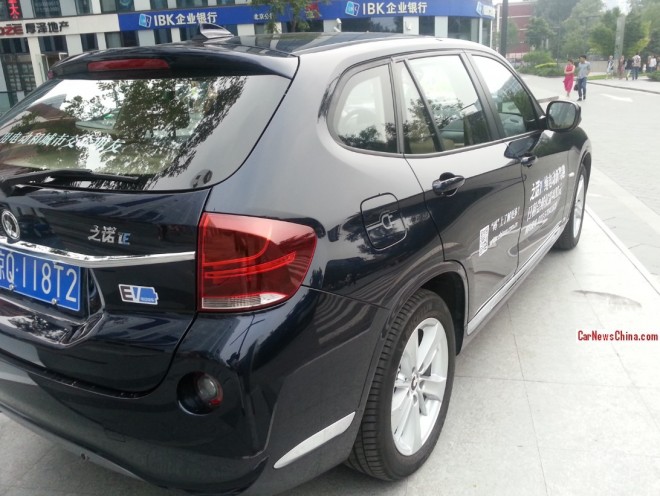 The Zinoro 1E is only available as a rental or as a lease car, it can not be bought or owned. Renting one costs 400 yuan a day ($64), leasing costs 7.400 yuan per month ($1190) for a 3-year lease.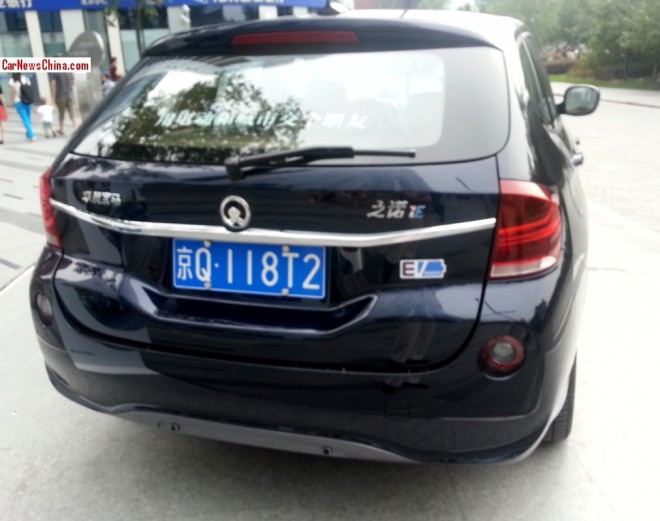 Zinoro currently has only one dealer in China, a 'flagship store' in central Beijing. Zinoro does not have any charging stations, nor do they offer to install superchargers at a customer's home. This all means charging the 1E will be very hard as there are zero to none public charging facilities in Beijing.
We don't expect to see many 1Ees on the road anytime soon….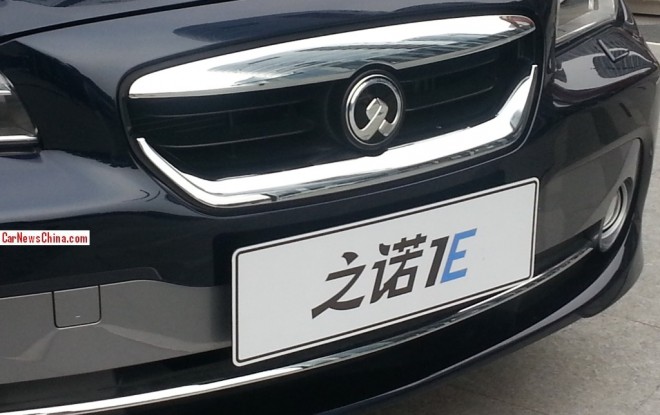 Zinoro has launched a new website that works surprisingly well. They explain the logo:
The logo evokes two hands holding each other to symbolize commitment, cooperation and trust. The upward thrust of the design signifies entrepreneurial innovation and the quest for sustainable growth.