A beautiful blue 996 Porsche 911 Carrera 4S, Spotted in China in the Sanlitun embassy area in Beijing. The 996 was never officially exported to China so seeing one is a rare pleasure, even more so with a license plate reading 99961, that indeed is by far the best license plate we have seen on a Porsche 996 911 in China so far.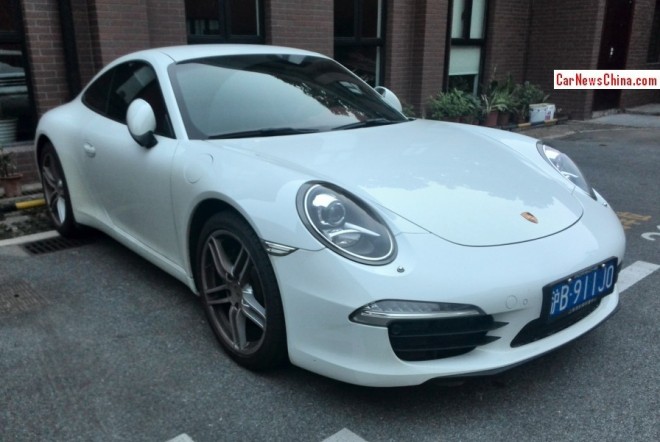 Moving on the Shanghai now, where Reader Anonymous, thank you for the pictures!, found this virgin white 991 Porsche 911 Carrera, looking dusty and driven! The Porsche sports the license plate 911JO, and that is one of the best license plates we have seen on a 991 911 in China so far. Anonymous has a lucky hand in license plate land, earlier on he found a 991 911 with JJ911.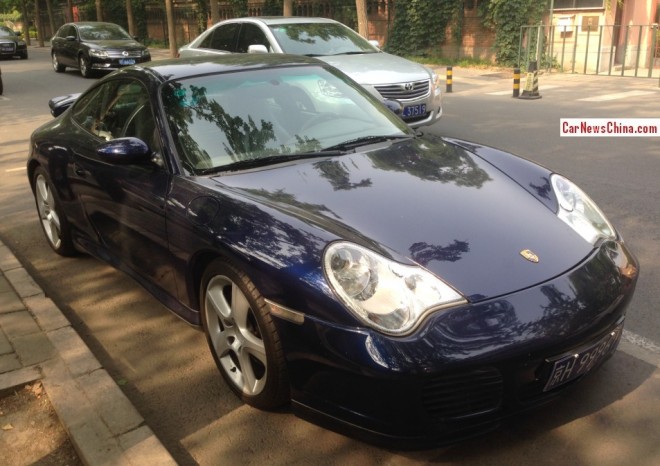 The 996 was manufactured from 1998 until 2005. Even though Porsche didn't sell it officially eager buyers could get one via the gray market or other misty-smuggle channels, if they had a lot of money and patience. We have a very small collection: (fake) GT3, and Pink with Nismo. The Carrera 4S is powered by a 3.6 liter flat-six with 320hp, good for a 280km/h top speed and a 0-100 in 5 seconds.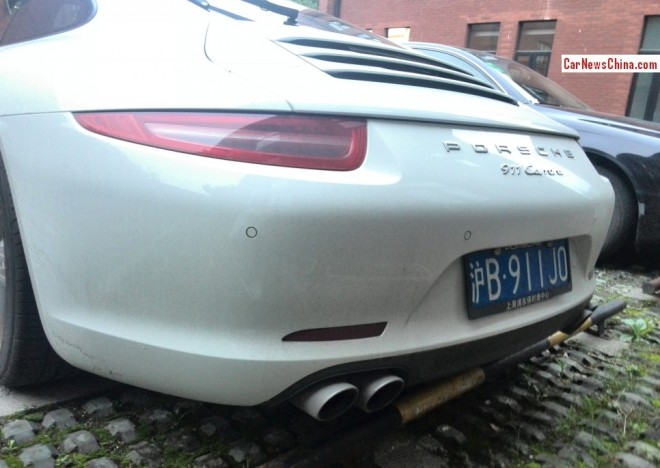 The current 991 911 is a very popular sporty car in China, and it seems even likely that China will become the largest market worldwide for the 911 within this decade. China is already the largest market for the Cayenne. The 911 Carrera is powered by a 3.4 liter flat-six with 345hp and 390nm, good for a 289km/h top speed and a 0-100 in 4.8 seconds.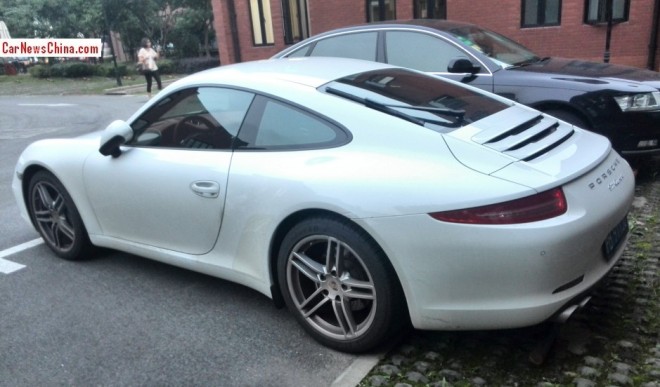 'Dusty White' should be an official color, car loox stunning.