A very tidy Lexus SC400 sporty coupe, Spotted in China in the great city of Shanghai by Reader Antoine Chalendard, thank you for the pictures! The first generation SC-series was the first Lexus branded coupe, manufactured from 1991 until 2000. It was never officially exported to China but some cars arrived via the gray market and other misty channels. This particular car appears to be an ex-U.S. example.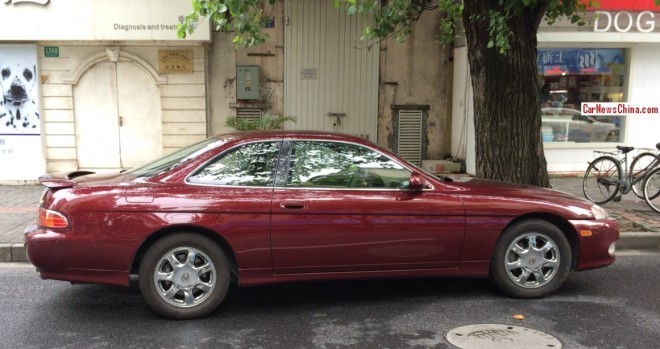 The vehicle seems in super shape, painted in a typical for period wine red color scheme with thin chrome edges around the windows. Wing on the back is surprisingly large for a Lexus. Alloys nice and shiny. The SC400 is powered by the same engine as the first generation Lexus LS400 sedan; a 4.0 V8 with 250hp and 353nm. The second model in the range was the Lexus SC300, powered by a six-in-line with 225hp and 285nm.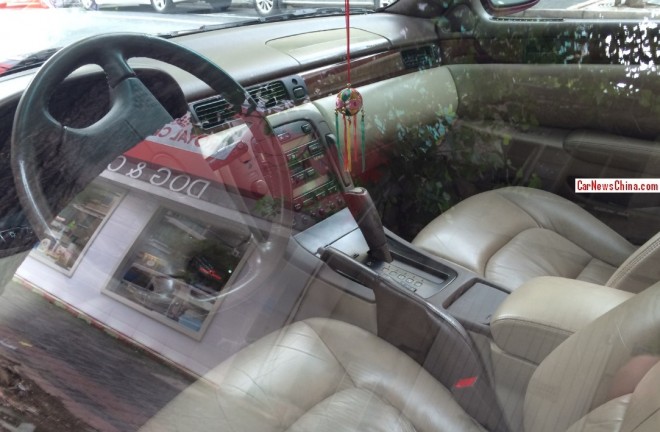 Interior in good shape. Leather a bit worn but it all seems clean and well-maintained. The SC400 was available with a 4-speed automatic or a 5-speed manual, and later in its life a 5-speed automatic arrived. Gear lever loox a bit 1980's space age, very hip again today.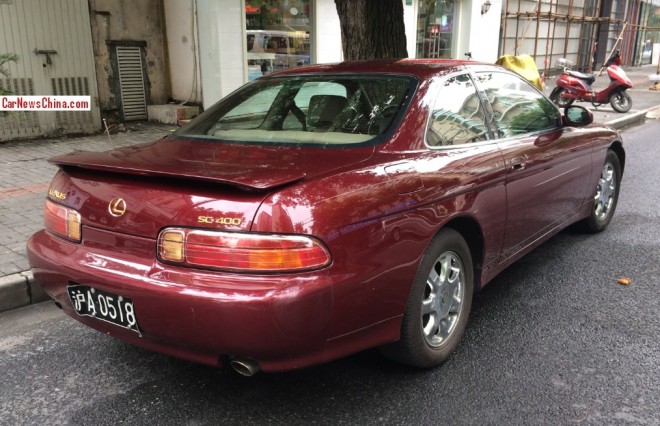 Two exhaust pipes to get the smoke out of that mighty Japanese V8. Gold badges are period correct. Note small license plate area, indicating again this Lexus once roamed American roads and somehow ended up in Shanghai City, where it is perfectly at home.