A beautiful E63 BMW M6 supercar, Spotted in China in the Dongba area in far east Beijing. The good Bimmer is wrapped in an eye-sleazing matte light purple wrap, and further beamed up with darkened windows, an extra shiny chromy grille, and super sized racy tires with five twin-spoke red alloys with a chromed rim.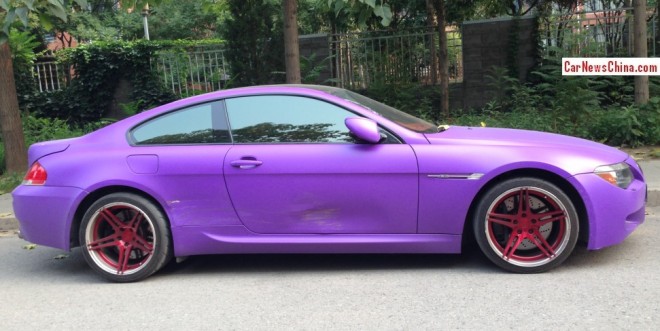 The wrap is of the highest quality, neatly extending over the bumpers, mirrors, and door handles, as we like to see it best! The vehicle was heavily bruised on the side, must have been a heady impact damaging the door and the rear fender.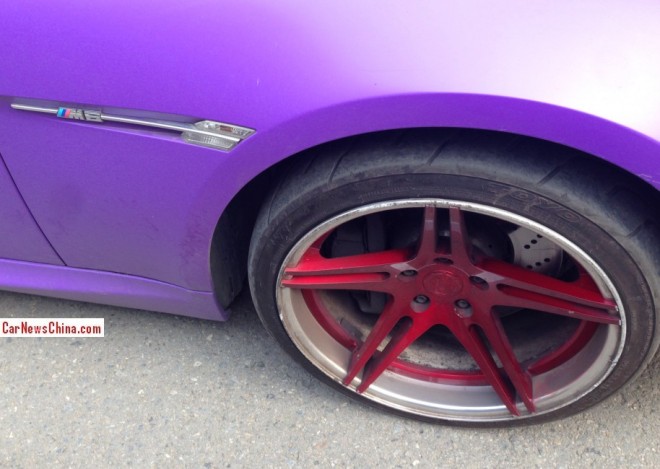 Very interesting alloys. Paintwork loox kinda crappy. Tires almost slicks. Will be a handful in the rain…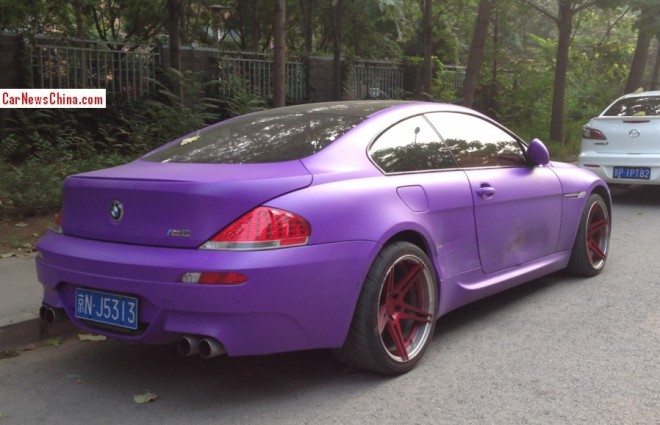 The E63 BMW M6 was manufactured from 2003 until 2010, powered by a screaming 5.0 V10 with 500hp and 520nm, good for a unlimited top speed of 333km/h and a 0-100 in 4.4 seconds. Speedy Purple M!
Time now for our small-but-Famous China BMW M6 Collection™: matte purple, shiny Pink, license (468M6), lucky, and matte black.