A very new and very interesting variant of the famous Dongfeng EQ2050 Brave Soldier for the Chinese army. The base EQ2050 is basically a reverse-engineered AM General Humvee, but this thing is something totally different. It appears to be an armored transport vehicle with a large pickup truck bed. The nose is completely new and much shorter and higher than on the base car.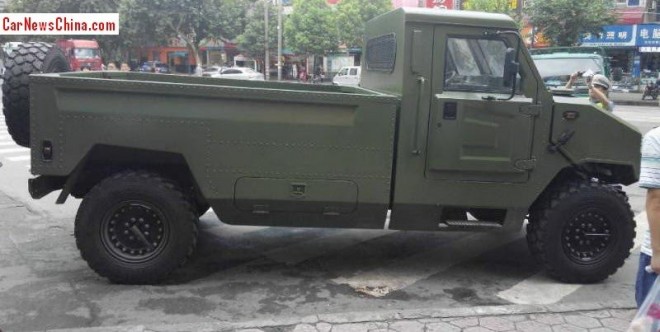 The bed seems big enough to transport an ATV or a pair of motorbikes. Cabin doors are tiny and sit high in the cabin. Wheels are located in the far corners of the vehicle making for very long wheelbase. It is very well possible that Dongfeng is developing various new variants based on this chassis, such as a closed troop transporter or a command & control vehicle.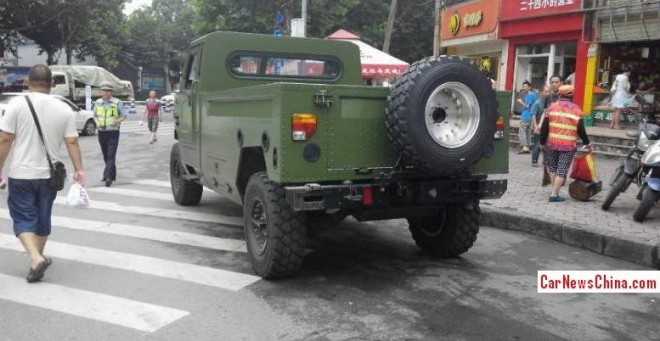 The base EQ2050 is powered by an American-designed Cummins V8 diesel, manufactured in China by the Dongfeng-Cummins joint venture. The same engine powers loads of other Chinese army vehicles, ranging from simple trucks to infantry fighting vehicles and light tanks. It seems likely that this transporter uses the same engine again.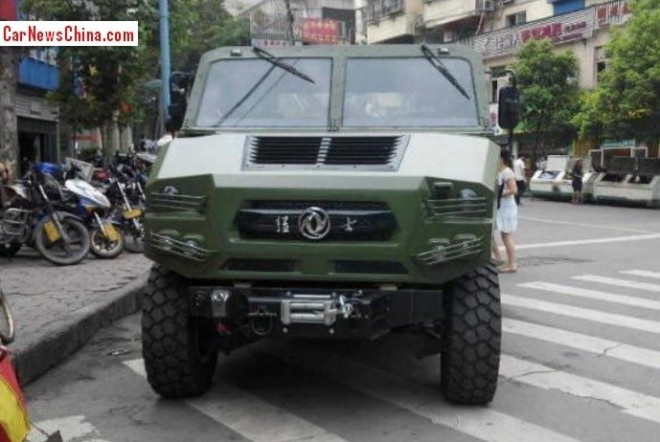 A very pretty face. Characters write Mengshi (猛士), Brave Warrior. Dongfeng logo in the center.