JAC has released the first official photos of the brand new JAC Refine S3, looking very speedy in red. The Refine S3 debuted as a semi-concept on the 2014 Beijing Auto Show in April. It will be launched on the Chinese auto market later this month. Price will range from 70.000 to 100.000 yuan.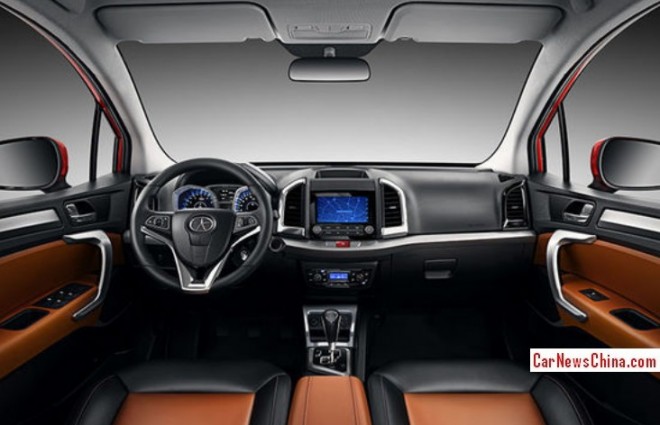 Trendy-shaped dash. Materials look good. Color scheme a bit messy with black, chrome, beige, white, and whatnot more. Large touch screen is standard on all variants.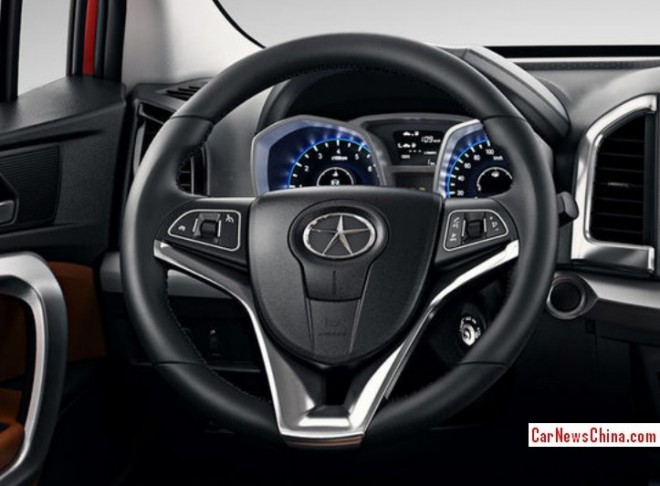 The Refine S3 based on the same platform as the JAC Heyue A30 sedan. It is part of a heavy JAC SUV attack that will also include the JAC S2 SUV and the JAC Heyue S1 SUV. The S3 will be powered by a 1.5 liter petrol engine with an output of 102 hp and 146nm, mated to a 6-speed manual or a DCT CVT, sending power to the front wheels.
Size: 4325/1765/1660, wheelbase is 2560 and curb weight is 1220kg.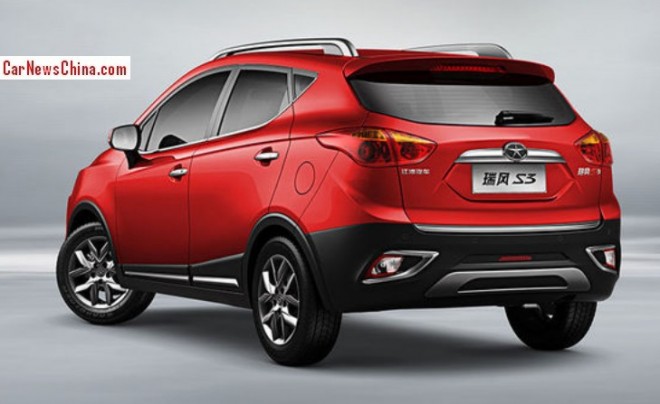 Roof rack for taking the BBQ up mountain. Alloys kinda cool.