Patent drawings showing a new concept car currently under development at Haval, a brand of Great Wall Motors. The concept is expected to debut on the Guangzhou Auto Show in December. The vehicle appears to be a sporty two-door 4×4 rally car in pretty much the same fashion as the famous Local Motors Rally Fighter.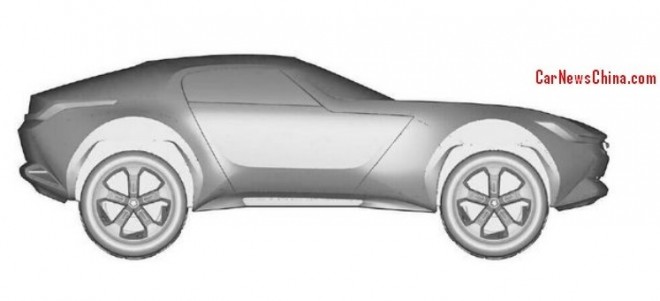 Classic sporty car silhouette with a long bonnet, a steep raking window, and a long low slung rear deck. Wheels are at least 22 inch, but there is still a lot of space in the arches for dealing with the wild off-road movements. Road clearance is at least 30 centimeters. This indeed, could be a serious contender in the Baja 1000.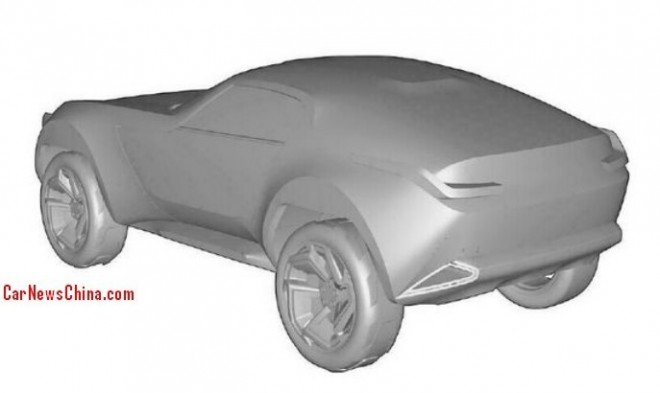 No word on engines yet, and most concept cars go without, but Haval has a sweet 3.0 V6 turbo that would fit in very well. The engine delivers 333hp and 480nm and is mated to an 8-speed automatic. The engine will serve in the upcoming Haval H9, a giant super-sized SUV. Just for comparison; the Local Motors Rally Fighter has 430hp, but that comes from a lumpy dumpy far-too-heavy 6.2 liter V8.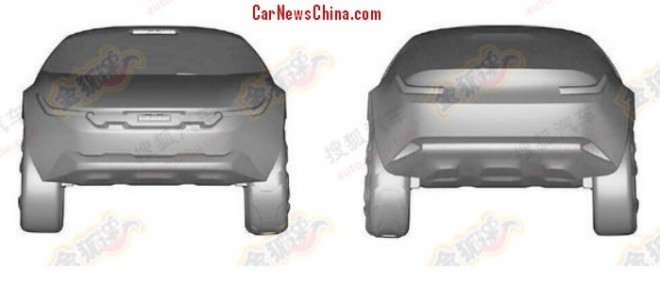 Skid plates front and rear. Small grille and nasty looking headlights. We can't wait for Guangzhou…