This is the new Guangzhou Auto Trumpchi GA5 R-EV, a range-extender EV based on the base Trumpchi GA5 sedan. The GA 5 R-EV will be launched on the Chinese car market in 2015, price is expected to start somewhere around 250.000 yuan without subsidies.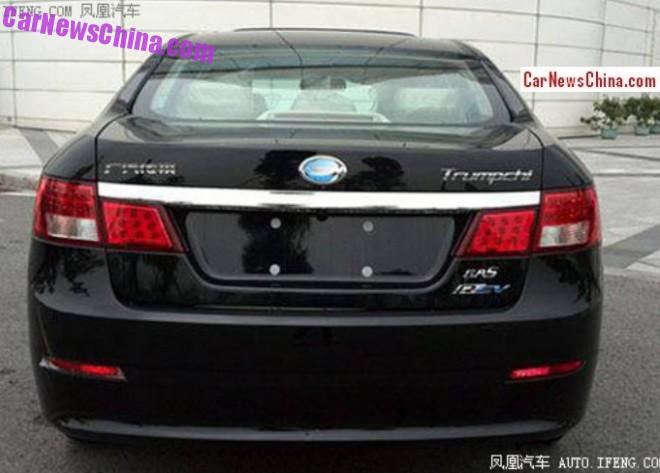 The range extender is a 1.0 liter 4-cylinder petrol engine with a yet unknown output. The electric motor has an output of 56hp. Top speed is 130km/h. Fuel consumption is sub-officially claimed at "less than" three liters per 100 kilometer.
More and more Chinese auto makers are turning to hybrids and ignoring full electric. Chinese car buyers are finally, but still slowly, warming up to hybrids, thanks mostly to rising fuel prices.
In 2011 Guangzhou Auto showed a full-electric Trumpchi GA5 concept but the project has been cancelled. Guangzhou Auto has also been working on a more traditional hybrid GA5 based around a 1.8  petrol. The status of that project is unclear, but it will likely be cancelled as well.