Infiniti has released the first official photos of the new Infiniti ESQ for the China car market. The Infinti ESQ will debut on August 29, on the first day of the 2014 Chengdu Auto Show, and launch on the Chinese auto market in October. Price will range from about 200.000 to 300.000 yuan ($32.000 – 49.000).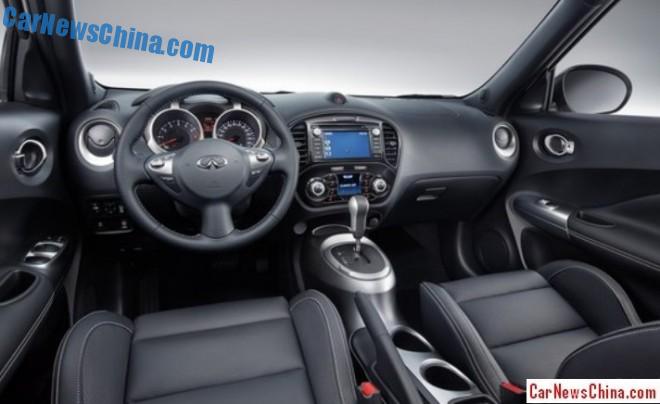 The Infiniti ESQ is a China-only compact SUV based on the Nissan Juke Nismo. It comes with a hefty body kit, a redesigned grille, and a luxurious interior. Power will come from a 1.6 liter four-cylinder turbocharged petrol engine with 200hp and 250nm mated to a CVT.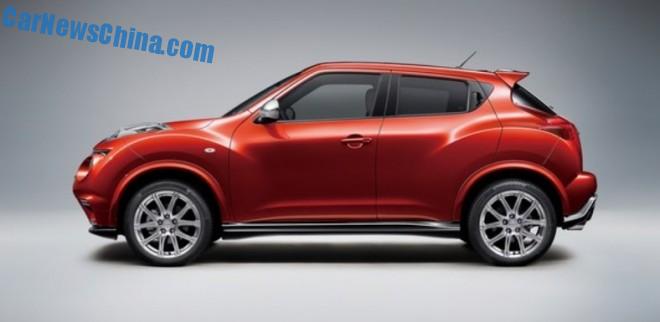 The Nissan Juke is currently not available in China, not even as an import, so Chinese car buyers won't directly think the ESQ is just a dressed up Juke. Interestingly, the ESQ doesn't have a Infiniti logo on the grille. This could indicate that the Juke-ESQ is the first of a line of ESQ sub-branded cars aimed at young Chinese buyers.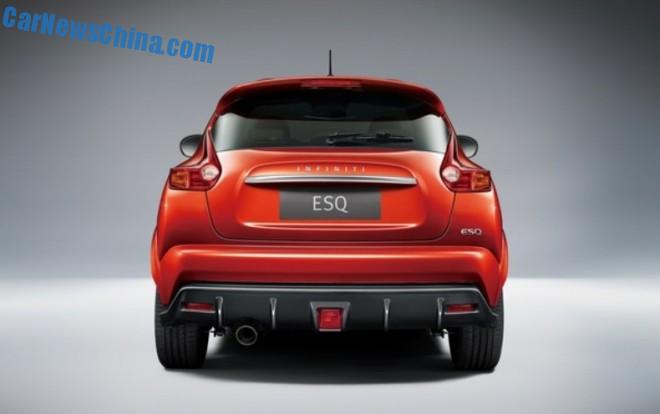 Fat ass diffuser for sporty. Single exhaust pipe a bit sad, hanging there a bit in nowhere land. It needs two, and higher up in the bumper.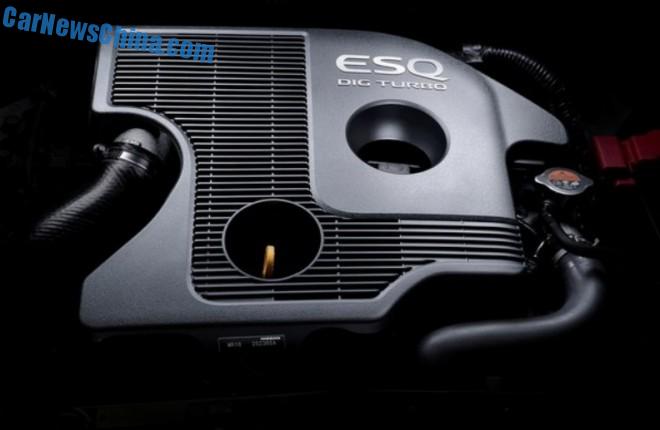 No Infiniti or Nissan logo on the engine. Just ESQ.