The Cowin Auto i-CX SUV concept debuted today on the Chengdu Auto Show in China. The i-CX previews a sporty compact city SUV, likely based on the Chery Tiggo 3, that will be launched on the Chinese car market in 2015.
Cowin Auto is a new car brand under Chery Automobile, focused on making cheap vehicles for young car buyers, a booming market in China. Cowin Auto will develop new vehicles from scratch and they will inherit several vehicles that are now sold under the Chery name.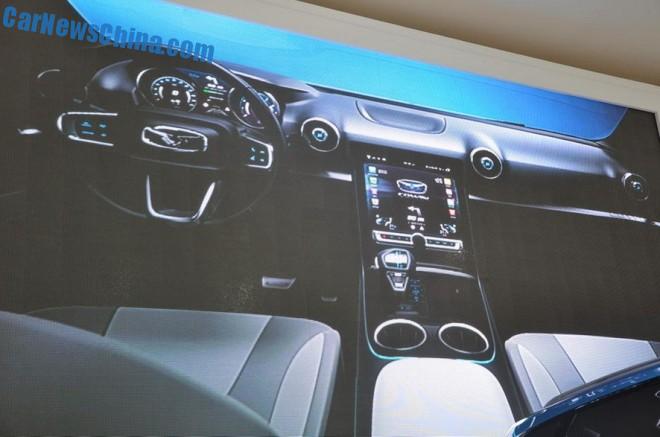 The concept did not have a functional interior but Cowin was kind enough to show on a slide how it would look like. Designing a interior for a concept car without an interior is a waste of time, except when some design elements come back in the eventual production version. That screen maybe..?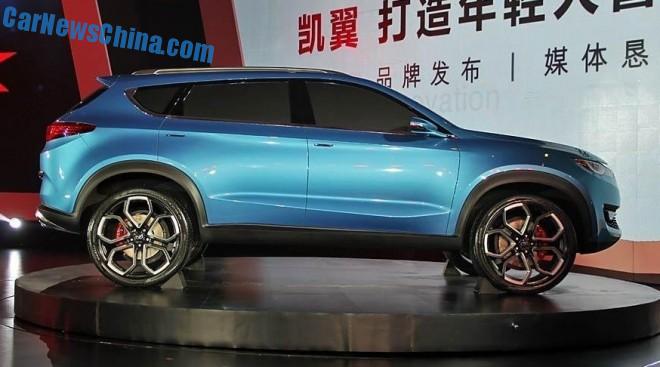 The production version will be powered by 1.4 turbo and 1.6 turbo four-cylinder petrol engines, both mated to a 6-speed manual or a six-speed DCT, sending power to all four wheels. Cowin is also working on a plug-in hybrid variant.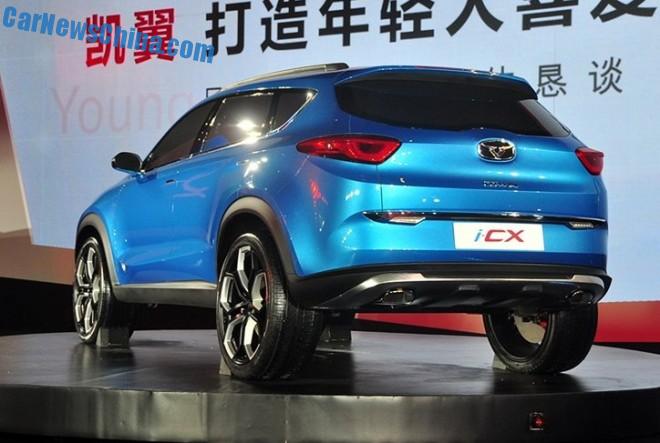 An impressive vehicle. Chromed lower bumper very cool. We are seeing that a lot lately on new cars in China. Trend!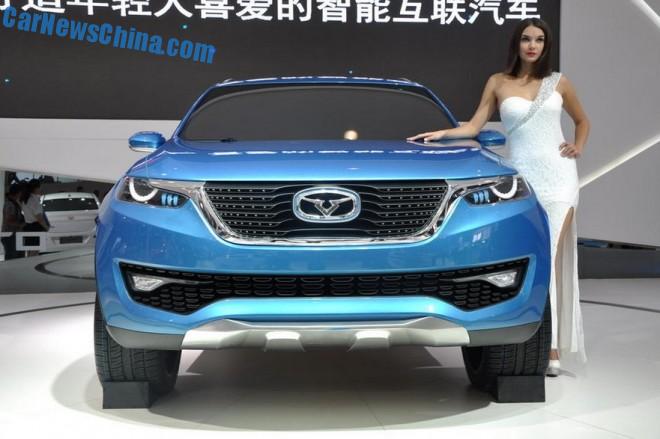 With a hot chick.