Going through the old archives can be a bitch, seeing stuff you rather don't want to remember. There are some exceptions, such as this brilliant Jiefang CA10 water truck. I met this monster all the way back in the summer of 2003 when I just arrived in Beijing (still here!). The truck was in active service, used for spraying water on the overheated asphalt around the famous Beijing Workers Stadium, which was very close to my then home.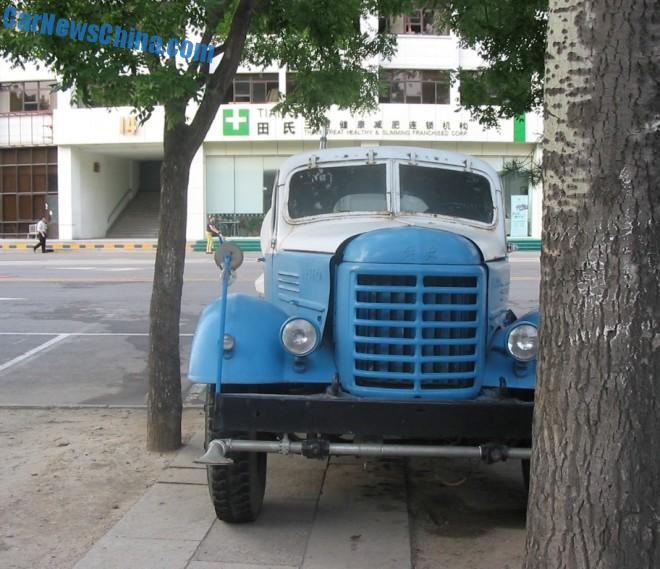 In 2003 the stadium was still a place for Party-sponsored sports. The only shops were a sports hospital and a gift shop. These days the area is a center of luxury, with very expensive bars, shops of Morgan and Lotus, and all kinds of fancy clothes and jewelery stores. Times, change.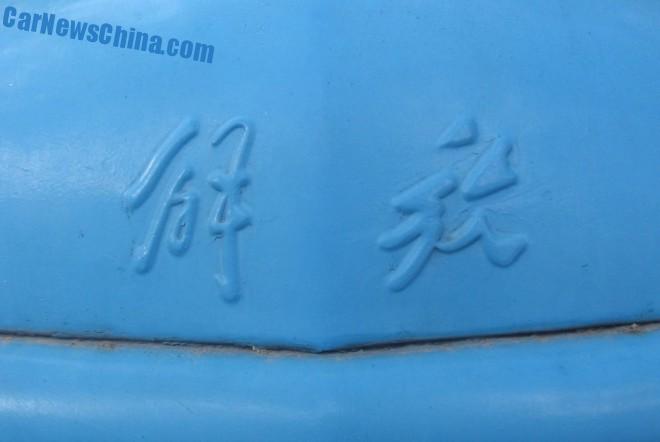 Jiefang, meaning 'Liberation', is a commercial-vehicle brand of First Auto Works (FAW). The Jiefang CA10 was their very first truck, production started in 1956 and continued all the way until 1986, reaching a grand total of 1.281.502 examples built.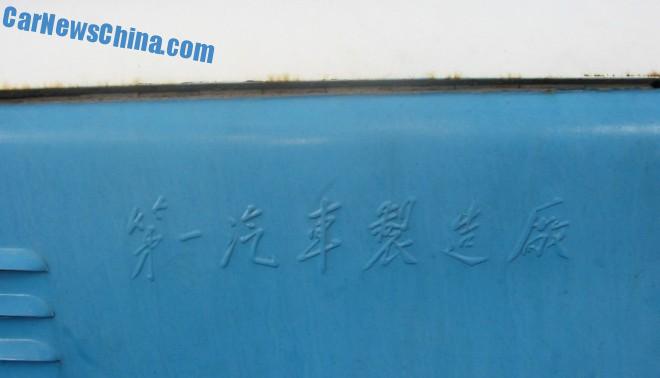 The First Auto Works Corporation.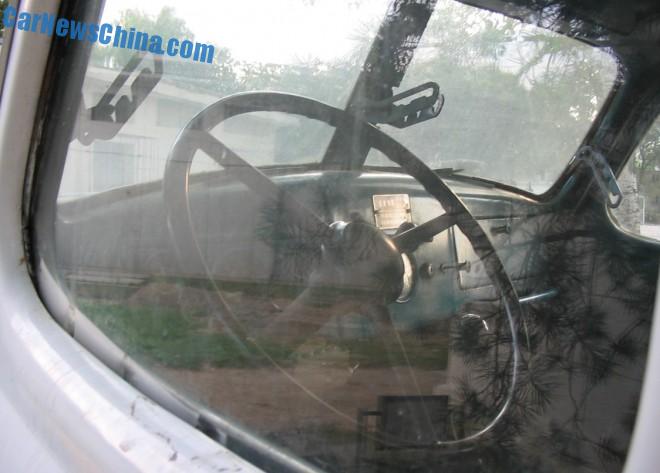 A look at the dash with the giant steering wheel. This truck, was fully functional!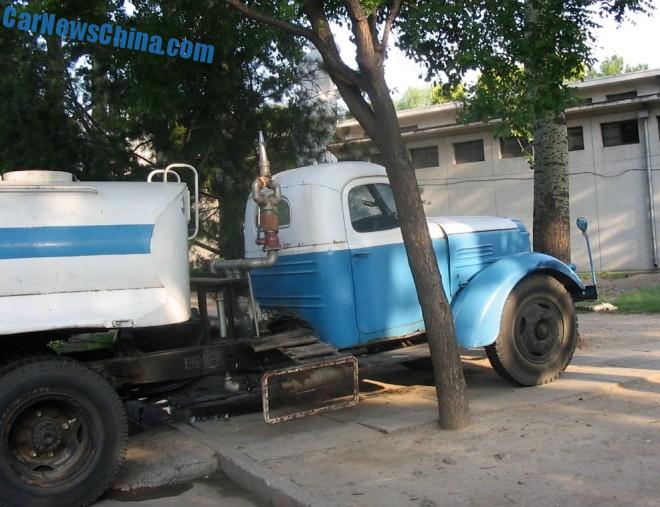 The Jiefang CA10 was developed with assistance of the Soviet Union. It was based on the Soviet ZIS-150 which again was based on the American International KR-11 which was supplied in great numbers to the Soviet Union during WOII under the Land-Lease agreements. The CA10 is powered by a 5.6 liter six-in-line diesel engine, in basic configuration good for 90hp. Transmission was a 5-speed manual. Top speed of the base flatbed version was 65km/h, but this heavy fire truck was likely a bit slower. Earlier on, but actually later, history always confuses, we met a CA10 fire truck in Dalian.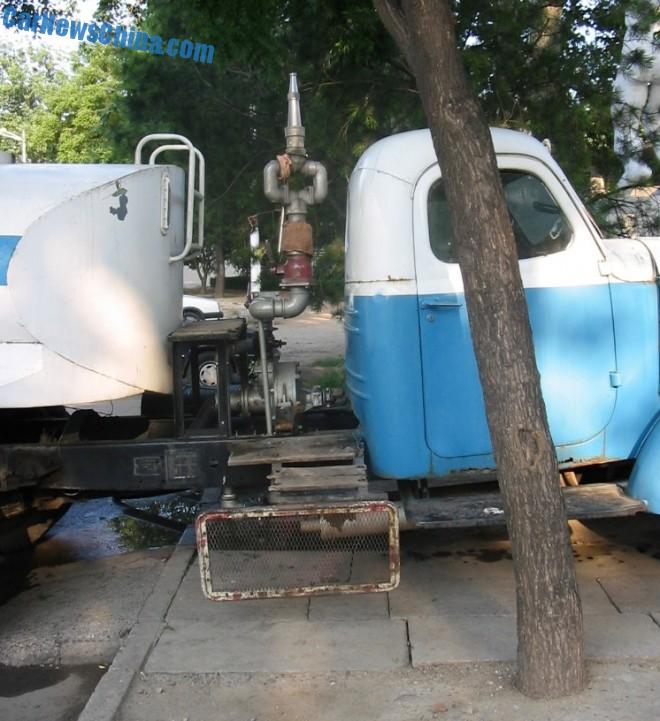 Main pump in the middle. Some of its work visible on the road under the main tank, looking very wet down there. The old road has since been replaced by super sleek and super black asphalt, all-weather stuff, so they don't need help from a truck like this beauty CA10 anymore. Too bad, because she is a beauty! She was likely scrapped, or sold on to a water company in the endless Chinese interior. Either way, may she fare well.